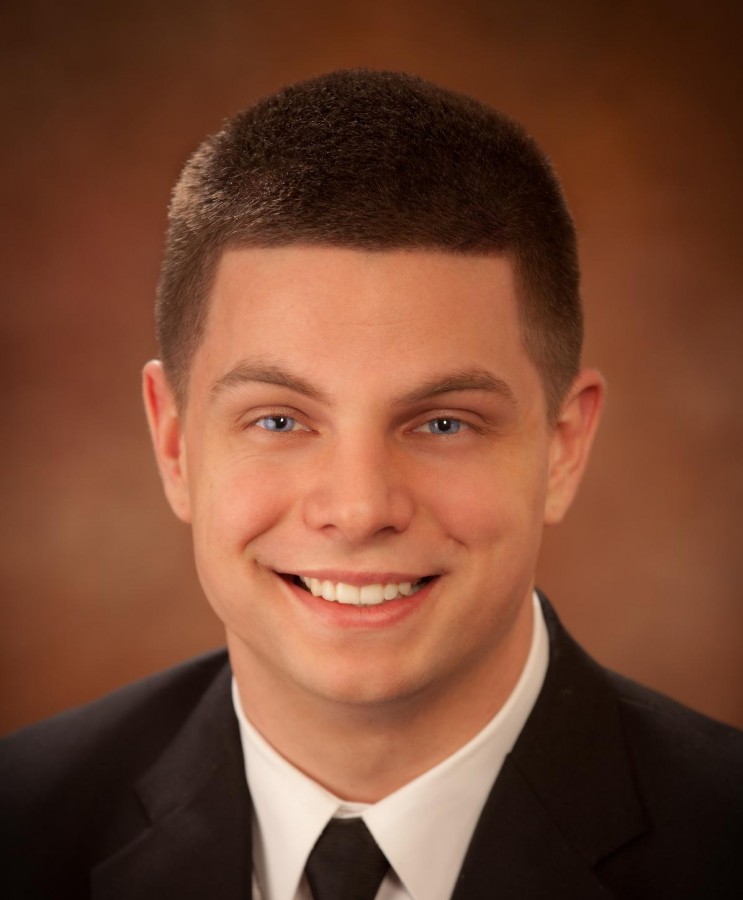 Luke "The Scoop" Johnson began writing for The Experience in the fall of 2012. He acquired a passion for sports journalism in high school where he was a four-sport athlete.
In published work, Johnson has covered high school All-Americans Marcus Lee (Deer Valley), Joe Mixon (Freedom) and Najee Harris (Antioch) among other star athletes, along with discovering a scandal that caused a multiple-player suspension on a first place high school baseball team. In opinion articles, he has touched topics on suicidal athletes, players with admiration for marijuana, and homosexuality in sports (published just weeks before NBA veteran Jason Collins officially came out and became the first active Big Four athlete to be openly gay).
"I just love watching live games, being surrounded by loud crowds and getting to know athletes," Johnson said. "The thirst for my journalistic curiosity is unquenchable."
The sophomore has plans to transfer to San Jose State University and earn a degree in journalism.
Luke Johnson, Special Projects
May 16, 2016

The man behind the mystery

(Media)

Oct 22, 2015

'Olé' garners laughs with racially inspired satire

(Media)

Oct 09, 2015

Voices: What would you do if you were present during a school shooting?

(Story)

Oct 05, 2015

Stangs outlast Jags, 24-16

(Story)

Oct 23, 2014

AHS loses first game at LMC

(Story)

Oct 02, 2014

Stangs will split football field with AHS

(Story)

Sep 04, 2014

Football recruiting catches award winning wide out

(Story)

May 08, 2014

The Engelstad pedigree

(Story)

Apr 24, 2014

ESPN highlights '80s 'Bad Boys' of NBA

(Story)

Apr 24, 2014

Back-to-back CCCBCA Players of the week

(Story)

Mar 06, 2014

NBA needs to rid teenage players

(Story)

Feb 27, 2014

Semanick is up for 10th Oscar

(Story)

Jan 31, 2014

LMC men's basketball on track to spark post season birth

(Story)

Dec 05, 2013

LMC football conquers prediction

(Story)

Nov 21, 2013

Mustangs win, denied bowl bid

(Story)

Nov 21, 2013

Co-conference champs

(Story)

Nov 14, 2013

Déjà vu for Los Medanos

(Story)

Nov 08, 2013

U.S. military excuses rape

(Story)

Nov 07, 2013

Mustangs blow out Corsairs in Eureka

(Story)

Oct 31, 2013

Wild Comeback at LMC

(Story)

Oct 24, 2013

Shootout in Shasta

(Story/Media)

Oct 24, 2013

Everything comes to an end

(Story)

Oct 17, 2013

Hurdling adversity

(Story/Media)

Oct 11, 2013

Stangs in pennant hunt

(Story)

Oct 03, 2013

Stang Gang evens record

(Story)

Oct 03, 2013

Starnes is Twinning

(Story)

Oct 02, 2013

Vemma hits Antioch

(Media)

Sep 20, 2013

Stangs Trample Seahawks

(Story)

Sep 16, 2013

National pastime no more

(Story)

Sep 06, 2013

Keeping the momentum

(Story/Media)

Sep 05, 2013

QB's win-loss rate: worthless

(Story)

May 10, 2013

The high life is not so grand

(Story)

Apr 19, 2013

Athletes flirting with Mary Jane

(Story)

Apr 12, 2013

Leader of the herd

(Story)

Apr 12, 2013

Love happens more than once

(Story)

Apr 05, 2013

Openly gay male athletes nonexistent

(Story)

Mar 29, 2013

All-Star on and off the court

(Story)

Feb 22, 2013

Men's basketball on six-game downhill slide

(Story)

Feb 22, 2013

Women's basketball splits home stand

(Story)

Feb 11, 2013

Thunderbirds roll Stangs

(Story)

Jan 28, 2013

Is the risk worth the reward?

(Story)

Nov 30, 2012

D'Albora takes the mound as new coach

(Story)

Nov 21, 2012

Mariners take win

(Story)

Nov 19, 2012

Dance Squad face plants

(Story)

Nov 02, 2012

LMC rises against Laney College, 0-3

(Story/Media)

Oct 20, 2012

49ers take gold from the Stangs

(Story/Media)

Oct 12, 2012

Comets beat Stangs

(Story/Media)

Oct 05, 2012

Cougars spike Stangs

(Story/Media)

Sep 14, 2012

Ladies return to diamond

(Story)