Stangs in pennant hunt
LMC football tied for first in conference
The football team of Los Medanos College finally reached a winning record for the first time in the season after a 32-15 victory over the West Valley Vikings last Saturday the 5th.
Now at the season's halfway mark, the Mustangs are 3-2 and tied for first place with the arch-rivaled Contra Costa College Comets in the Bay Valley Conference.
LMC linebacker Matt Zapanta feels the team can go "undefeated" for the rest of the season entering conference play.
"We're in good form right now," Zapanta said. "Everything is coming together, and everyone is working as a team."
The Mustang's offense is powered by a dominating running game that is third in the state with 323 yards per game on the ground. Halfback Shawn Vasquez is leading the way, accumulating 146.2 of those yards per game.
Vasquez and Head Coach Chris Shipe agree that the successful rushing attack is heavily contributed by the offensive line.
"We work pretty well together as a unit," Offensive Lineman Garrett Lewis said. "We stuck to our assignments and the running backs do their thing."
In Saturday's match up, the Mustangs' backfield ran over the Vikings defense for five touchdowns and 303 yards with seven yards per attempt.
"Our job was to try to stop the long runs, which we didn't do so good at," West Valley Head Coach Jim Winkler said.
LMC's defense has been stuffing opposing offenses all season long by only allowing 342.6 total yards per game, a statistic that ranks first in the conference.
"We're coming together," LMC Head Coach Chris Shipe said. "[But] there are a lot of thing we can definitely correct. That's just the head coach being critical."
Entering the team's bye week, the Stang Gang will have more time to touch up a few nicks and kinks before they enter conference play. Up first is a battle in Redding against a 2-3 Shasta College Knights team Saturday, Oct. 19, at 6 p.m.
"I think we are ready to take this league," Zapanta said. "We are ready to go to a bowl game."
Leave a Comment
About the Contributors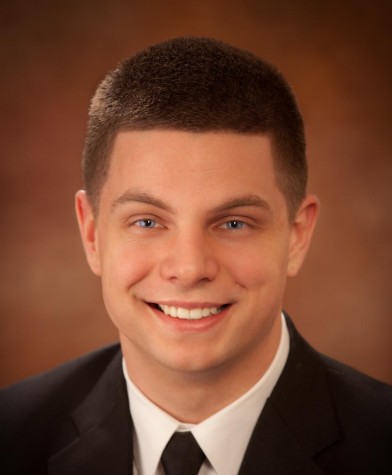 Luke Johnson, Special Projects
Luke "The Scoop" Johnson began writing for The Experience in the fall of 2012. He acquired a passion for sports journalism in high school where he was...