Past Editors
Pat Dear: Fall 1974
Pat Dear: Spring 1975
Joanne Sbranti: Fall 1975
Mitch Prather: Spring 1976
Mike Hewitt: Fall 1976
Jim Chapman: Spring 1977
Karen Davidson: Fall 1977
Cathy McLain: Spring 1978
Tracy Nelson: Fall 1978
Anthony Sorci: Spring 1979
Rich Vasquez: Fall 1979
Catherine Beaunae: Spring 1980
Greg Wooldridge: Fall 1980
Marilyn Berg Cooper, Joe Roderick: Spring 1981
Chris Jones: Fall 1981
Chris Jones: Spring 1982
Jon Borg: Fall 1982
Julie Furlong: Spring 1983
Mitch Rinehart, Kerry Young: Fall 1983
Patty Jacobus, Kerry Young: Spring 1984
Vince Golla, Patty Jacobus: Fall 1984
Vince Golla, Ken Estes: Spring 1985
Ken Estes: Fall 1985
Nina King: Spring 1986
Jennifer Puccio, Greg Watkins: Fall 1986
Jennifer Puccio, Greg Watkins: Spring 1987
Debbie Delzer: Fall 1987
Debbie Delzer: Spring 1988
Shandra Martinez: Fall 1988
Shandra Martinez: Spring 1989
Anthony Ferrante: Fall 1989
Dean Basilio: Spring 1990
Nancy Drummond: Fall 1990
Nancy Drummond: Spring 1991
Sonia Mansfield: Fall 1991
Christopher Allen Smith: Spring 1992
Lara Warren: Fall 1992
Lara Warren: Spring 1993
Christopher S. Ryce: Fall 1993
Christine Cordova: Spring 1994
Khary Weeden: Fall 1994
Kharry Weeden: Spring 1995
Randy S. Howell: Fall 1995
Susan Honaker: Spring 1996
Paula King: Fall 1996
Teri Fitzhugh: Spring 1997
Donovan Corrigan: Fall 1997
Jane Ramsey: Spring 1998
Christine Panus: Fall 1998
Charleen Earley: Spring 1999
Kelli Phillips: Fall 1999
Kelli Phillips: Spring 2000
Sandra Limperis: Fall 2000
Sandra Limperis: Spring 2001
Lawrence Thrall: Fall 2001
Lawrence Thrall: Spring 2002
Jennifer Schuler: Fall 2002
MiLisa Hickman: Spring 2003
MiLisa Hickman: Fall 2003
Charles Powell, Lawrence Thrall: Spring 2004
Charles Powell: Fall 2004
Samie Hartley: Spring 2005
Justin Lafferty, Brian Ortega: Fall 2005
Brian Ortega, James Ott: Spring 2006
Charles Powell, Jennifer Wadsworth: Fall 2006
Jennifer Wadsworth: Spring 2007
Kyle Szymanski: Fall 2007
Kyle Szymanski: Spring 2008
Justin Troxell: Fall 2008 Spring 2009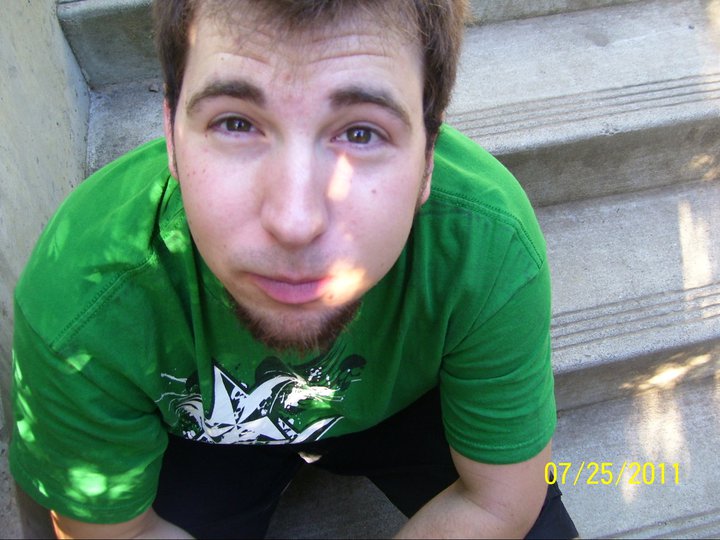 As a sophomore in high school, Justin decided to take a Computer Science class at the LMC Brentwood campus. Having received elective credits along with college units, Justin continued to take a class each semester moving on to the Pittsburg campus. By the time Justin graduated from Deer Valley High School, he had already taken 30 units at LMC. Justin loved just about every class that he took at LMC, so much that he changed his major quite often. From Computer Science to Business to Administration of Justice to Emergency Medical, he couldn't decide. Justin was also an EMT for two years while he attended LMC. It was not until he took Honors  Mass Communication, that he found his calling. Professor Cindy McGrath told him that he was a natural so he decided to explore journalism. Justin loved writing and knowing the fact that others will read his work. Justin became the photo editor Spring 0f 2008 and "was hooked." As the editor in chief, he focussed on getting the paper out and making sure that it was perfect before doing so.  He pushed for comics and new ways of capturing readers' attention. Justin came up with the idea to have a "movie review crew" along with a 4/20 page. Justin's style was recognized and appreciated by the readers of the Experience. Justin had many all-nighters as editor, so he wanted his staff to come together to socialize and discuss what works and what doesn't work for the paper. Many of the team's meetings were held at Denny's once a week. After graduating and transferring from LMC, Justin moved on to UCLA as an English major. He soon realized that  English wasn't a good fit, so he moved on to UC Santa Cruz as a Film major and loved it. He received his degree in Media Production and now lives in Sacramento. After landing a job at KXTV News10, he was soon promoted to Director and Videographer. Justin owns his home in Sacramento and is happily married. He is pursuing his dream working in the news field and hopes to utilize his journalism skills that he has learned at LMC.[/toggle]
Angelica Gonzalez: Fall 2009 Spring 2010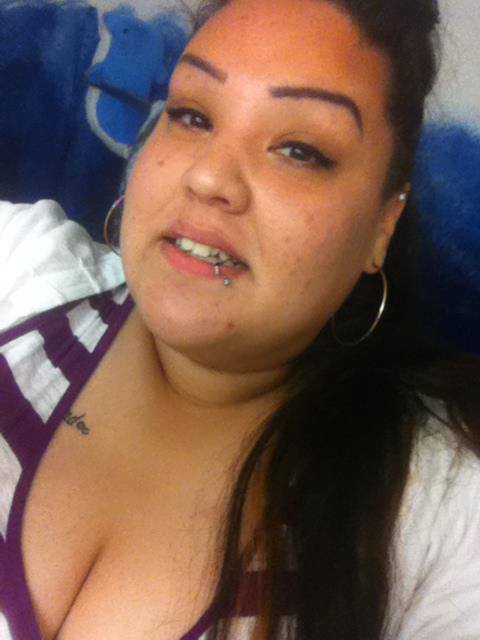 As a child, Angelica loved to read the local newspaper with her grandmother. Each story was  intriguing, and she found herself unable to put it down, she has been reading the paper ever since. Not knowing how classes, requirements, and majors work, can be tough for a new student the first semester. Angelica began her academic career at LMC in 2008 and felt the pressure  of college life. After taking many classes that she did not need, Angelica stumbled upon Journalism 10 while looking to fulfill her GE requirements. Nervous about approaching strangers, she took on a "voices" assignment. Her assignment was a success and she broke her fear. It was at this point that she knew journalism was for her. As the editor, Angelica held a weekly meeting to discuss the paper and get everyone's input. On Wednesdays, publication day, she had staff members take a short break to play a game of Uno. She also came up with the idea for the section "30 years ago." This section included photos and articles from Experience papers 30 years ago. Very well organized, Angelica had a system for planning out the paper three weeks ahead of time. She was on top of every event, photo, and article to help the staff stay organized and aware of what to do. As her time as editor came to an end, she became the sports and features editor for the next year. As the staff began to change, she decided to take a break from journalism and focus on her GE requirements. After a short break from school, Angelica plans to come back to the paper possibly to be an adviser. Angelica will forever cherish the friends that she has made through the Experience, she still keeps in contact with many of her old staff members.
Mark Martinez: Fall 2010 Spring 2011
Samuel Gonzalez: Fall 2011 Spring 2012
Peter Costanza: Fall 2012 Spring 2013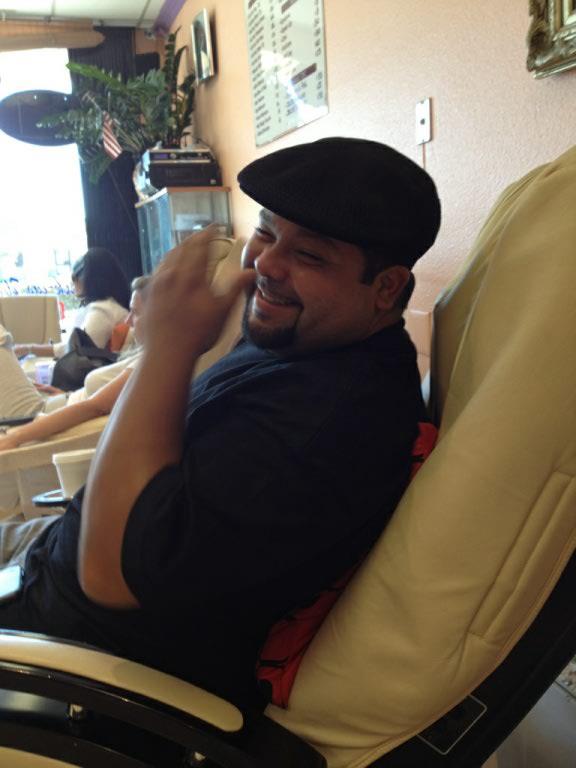 Peter set foot at LMC in 2009 and was unsure about his academic plans. It was when he took Journalism 10, a general education requirement, that he found his calling. He realized that he was good at writing and enjoyed giving the news and meeting new people while doing it. Peter felt that he wanted to take his role in journalism further and became the Experience editor in the Fall of 2012.  While the role of a newspaper editor is all but easy, he made sure to run his staff with love and respect; while focusing on each person's strengths. His stern, yet friendly attitude was a big part of the paper's success. As the editor of the paper, it took a lot of time and effort. As Peter steps down, he is happy to focus on other things that were put on the backburner. He is proud to have had such a role in the paper and takes with him confidence, editing, and leadership skills. Peter is moving on to be the Special Projects Manager and will utilize his new free time to focus on his GE requirements. Peter is expected to graduate in the Fall of 2014.
Brendan Cross: Fall 2013 – Spring 2014
Joseph Delano: Fall 2014 – Spring 2015
Cassie Dickman and Damian Lewin: Fall 2015 – Spring 2016
Beatriz Hernandez and Kimberly Stelly: Fall 2016 – Spring 2017
Adria Watson: Fall 2017- Spring 2018
Perry Continente and Lilly Montero: Fall 2018
Marc Lopez and Lilly Montero: Spring 2019