LMC football conquers prediction
One thing I learned from analyzing Los Medanos College's football team this year is to never doubt head coach Chris Shipe's incredible offensive ingenuity. When the Mustangs started off, 1-2, this season, it looked as if they were on the road to an unsuccessful season, but after making some adjustments, the team went on a 6-1 run and earned a Co-Bay Valley Conference Championship. Shipe also won the Conference Coach of the Year Award.
All hope had seemed lost, for the Mustangs, ensuing the departure of two-time All-Conference quarterback and two-time Team MVP Michael Behr, and after a 41-7 beating to Hartnell College in the season opener, it appeared as though Shipe was in the same predicament he was in two years ago. In that season (2011), LMC finish with a winless (0-10) record.
The passing game was atrocious against Hartnell. LMC used three different quarterbacks; Freshmen Adam Nesheim, Jorden Webster and Richard Cellini combined for 12 completions on 37 attempts for 77 yards and four interceptions without a touchdown. A Bay Valley Conference Championship seemed like an impossibility at that point.
In week two, Nesheim won the starting job for his playmaking ability with his feet and bulldog mentality. Nesheim, an Alhambra High 2011 graduate, spent most of his high school years on the gridiron with Ygnacio Valley High, a school that uses run first, second and last offense.
With Nesheim at quarterback, LMC's rushing attack flourished in the spread option. Lead by Division I-bound running back Shawn Vasquez, the Stang Gang orchestrated the second best ground game in the state with 310.4 yards per game.
According to multiple players on the team, Vasquez "carried the team on his back." He was the single most important player on LMC. It wasn't just his 153.1 rushing yards per game that caused his teammates to say this, but all the time, hard work and devotion he put into this season motivated them to do the same. Vasquez is naturally a quiet guy, but he is an excellent leader by example.
When conference competition came around, the passing game started to click. All-Conference wide receivers Jermaine Sims and Deion Pruitt got healthy, and were able to provide Nesheim with valuable targets. Nesheim stepped up, and had great performances with his arm when he needed too.
In the game against Shasta College in week seven, LMC trailed by 27 points in the second quarter. Nesheim threw for five touchdowns, and LMC quickly came within seven points halfway through the third quarter. In the following week against Mendocino College, LMC trailed by double digits for the majority of the game. Nesheim threw for 335 yards, and helped construct one of the wildest comebacks I have ever seen.
Another player that had an important roll in putting points on the board for LMC was utility man Jamal Lockett. Last year he was Pittsburg High's star running back, but had to sit behind Vasquez when he came to LMC. Shipe didn't want all that athleticism to go to waste, so he occasionally used Lockett as a slot receiver. Lockett finished the season as the team's co-leader in receptions and was also state's top kick returner. He led in average yards per return and took more back to the house (3) than anyone in California. He had one kick return touchdown that came in a pivotal moment in last game of the season against arch-rival Contra Costa College to help provide his team with a co-conference championship.
The biggest improvement for LMC from last year to this year, was undoubtedly the defense. Defensive Coordinator Darrin Foreman will be the first to admit that the defense was horrific last year. They went from allowing 41 points per game in 2012 to 27.5 points per game this year.
This year the defense stuffed the College of Redwoods star-quarterback Will Hissong to only 280 passing yards and two touchdowns. That amount doesn't sound so insignificant, but Hissong was averaging over 500 yards and threw for 16 touchdowns in the three games prior to facing LMC. The game also took place in Eureka, which is nearly 300 miles north of Pittsburg.
The defense still prospered despite the disappointment of cornerback Aaron Cole. He was a huge playmaker as a freshman last season and shined the most during clutch opportunities, which included a game-saving interception in one game, along with a game-saving, and pumbling, tackle in another. He went from earning All-Conference honors, receiving recognition from Division I scouts, and being the captain on defense to not even starting and seeing little playing time at nickleback. Some have suggested the reason he was successful last season was because the team's terrible defense made him stand out.
LMC has a lot to build off of heading into next season. The offensive line should improve considering most of this season's starters were freshman. Nesheim and Pruitt now have the entire offseason to strengthen their quarterback-receiver chemistry. What will be the most impressive next season is the defensive secondary. They have an opportunity to be the best contingent in all of California. With hard-hitting safeties Frank Sturgis and Jeremy Bittle, who was named All-Conference; alongside shut-down cornerbacks Shacari Johnson, who led the team in picks, and Jamon Ward, who was also named All-Conference, it appears as though opposing offenses will be going up against a brute force.
View Comments (1)
About the Contributor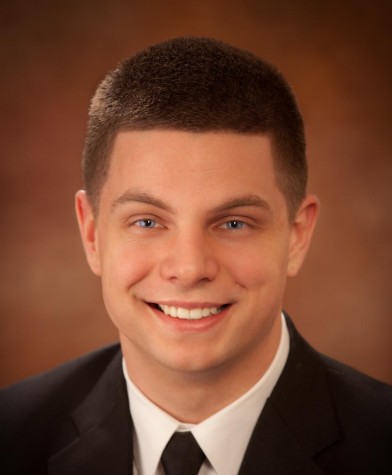 Luke Johnson, Special Projects
Luke "The Scoop" Johnson began writing for The Experience in the fall of 2012. He acquired a passion for sports journalism in high school where he was...