Wild Comeback at LMC
Stang Gang remains undefeated at home
It was Pink Day at Mustang Field Saturday, a breast cancer awareness event that featured a thrilling afternoon driven by intense emotion and highlighted by breakaway plays, in the Los Medanos Mustangs' miraculous comeback over the Mendocino Eagles.
The victory almost seemed like an impossibility after the Mustangs turned the ball over on downs on a questionable missed passing interference call trailing by 12 points with eight minutes to go in the fourth quarter.
"Throughout the game we stumbled at times," LMC Head Coach Chris Shipe said.  "We just tried to regain our composure… Our guys just fought."
But with a Jadeveon Clowney's Outback Bowl forced fumble type moment, LMC linebacker Benjamin Malolo knocked the ball away from Mendocino quarterback Andrew Paulson, and was recovered by defensive back Aaron Cole.
A few snaps later, LMC quarterback Adam Nesheim lobbed the pigskin to running back Shawn Vasquez on a screen play for him to find a hole and break some tackles in the open field for a 56-yard catch-and-run. A successful 2-point conversion trimmed Eagles' lead to four.
On the ensuing drive, the Eagles' offense pushed the ball all the way to LMC's 3-yard-line before the Stangs subjected them to a fourth down with nearly four minutes remaining in regulation. The following chip shot attempt by Eagle kicker Kris Selita, that would have put Mendocino up by seven, was blocked by defensive lineman Wesley Faatalale and picked up by defensive back Jamon Ward who ran it to all the way to LMC's 42-yard-line before being knocked out of bounds.
On the next play from scrimmage, Nesheim pitched the ball to Vasquez who took it to the house for 58 yards, shedding six would-be-tacklers along the way, to have the Stang Gang lead for the first time since the middle of the first quarter.
"As a captain of this team I had to step up, and make some plays. I had determined in my mind that I was not going to get tackled, that I was going to score and bring our team back, and that mentality got me into the end zone," Vasquez said."
On the next drive LMC's defense forced a three-and-out, and gave the ball back to its offense. A punt by T.J. Bossett that was stopped inside Mendocino's 5-yard-line sealed the dramatic win for the Mustangs.
"I was just taking my time, their wasn't no rush," Bosset said. "I blocked everything out, and just kicked it."
Two plays before Bossett's punt, Vasquez was flagged for a second personal foul and was ejected from the game. He was clearly upset when he left the field, as the crow viciously booed the referees.
"It was a bad call," Vasquez said.
He explained that he was assisting a Mendocino player to his feet, but when he offered his hand, the Mendocino player pulled him down, and Vasquez stumbled over the top of him.
In addition to Vasquez's MVP performance, in which he scored three touchdowns and totaled 182 yards from scrimmage, LMC wide receiver Jermaine Sims, aka "Optimus Prime," had the most impressive catch of the season. The 6-foot-4, 220-pound wideout snagged a long ball, throw by Nesheim, over two defenders, shaking them both and finding the end zone for a 63-yard touchdown.
Nesheim had his best game of his collegiate career. The Mustang quarterback tossed the ball for 335 yards and three touchdowns without an interception.
"We had some chances to put them away, but we didn't do that," Mendocino Head Coach Chris Snyder said. "We had some mistakes that allowed them to get right back in it."
Mustang Field drew its biggest attendance all season. The spirited game that supported breast cancer awareness filled up the seats with fans sporting pink.
This win makes the Mustangs undefeated at home, while they are still winless on the road. Tomorrow afternoon, the team will drive approximately 300 miles north to Eureka, and stay the night before their match up against the College of the Redwoods Corsairs Saturday afternoon.
"We can wake up together, go to sleep together, and get that bond going. We can just go to the game fired up," Vasquez said.
Leave a Comment
About the Contributor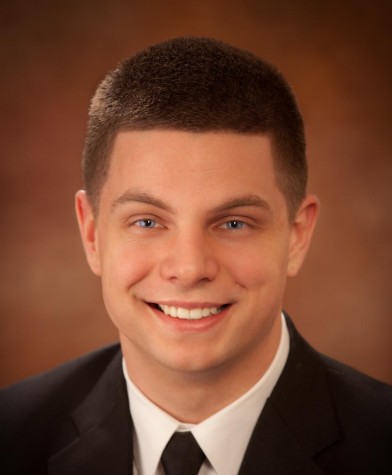 Luke Johnson, Special Projects
Luke "The Scoop" Johnson began writing for The Experience in the fall of 2012. He acquired a passion for sports journalism in high school where he was...