Leader of the herd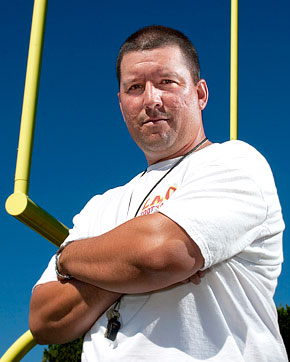 As hip-hop superstar Drake would say, "Started from the bottom, now his whole team's here." Los Medanos Football Head Coach Chris Shipe persevered through the hardships of coming off a winless season to just miss a conference championship by the skin of his teeth.
Shipe, a Pittsburg native, did not immediately fall in love with the game of football. From the age of eight to 13 he was more concerned about playing soccer, and never even considered picking up a pigskin. It was not until seventh grade when a family-friend invited him play in a junior football league.
At Pittsburg High School Shipe played four sports, and crazy enough, not one of them was soccer. He earned his letters in football, baseball, basketball and golf respectively.
In December of 1991, Shipe was noted for being the last quarterback to beat De La Salle High School, in the North Coast Section Championship, before they went on a national record 151 game winning streak spanning from 1992 to 2004. Although that was a huge accomplishment, Shipe takes minimum credit.
"It's always about the team," Shipe said. "Yeah, I might have played quarterback in that game, but I didn't do it just by myself."
Shipe says he tries to drill that into the heads of his players, and that everything they accomplish is as a cohesive unit.
For the next two years, Shipe played quarterback at Los Medanos College and was name the team's Most Valuable Player in 1993. He then transferred to Humboldt State University to earn Conference Player of the Year honors in 1995.
In the third game of his senior year, Shipe injured his throwing shoulder enough to where he needed surgery. This brought him to a point where he realized his playing days were over.
While still attending Humboldt, Shipe was given the opportunity to be a wide receivers coach. This is where he experienced a whole new side of the game. Being a player for so long, he finally learned about all the aspects of coaching. During his five-year tenure as an assistant coach at Humboldt, Shipe earned his bachelor's degree in kinesiology.
Shipe made his return to Pittsburg in 2002 when his former head coach at LMC, Van Boschetti, offered him a position as an offensive coordinator. In 2010, Boschetti's 28-year reign as LMC head coach ended when he passed the honors down to Shipe.
Former Athletic Direct Shirley Baskin says that Shipe was the perfect man for the job and stated, "[He] has excellent football knowledge, has assembled a team of quality assistant coaches for his players, knows all of his football players well and cares about them as people off the playing field, [and] knows how to communicate with the team and has great communication skills in general."
Almost all the players on a junior college football team were former opponents in high school. It is almost like a county All-Star team.
"They have to be able to have that bond with local players they used to compete against, and be on the same team and put their rivalries in the past and be able to work together to work toward getting a conference championship," Shipe said.
Shipe says that team success does not happen over course of a few months, it starts from the players first day at training camp to the last snap in the last game of his sophomore season.
In 2011 Shipe suffered the aches and pains of having to go through winless season.
"The 2011 season was definitely tough," Shipe said. "[I] couldn't show any kind of let down to the team. [I] have to be that team leader…It was a learning experience. Our players knew we had to get back to work…Going through something like that shows the person you are; the type of character to go 0-10 and be able to come back and work hard."
Shipe says there was no doubt in his mind that he was still the man for the job.
"There was not one second where I thought about not coming back, or maybe I'm not the right person," Shipe said.
In 2012 LMC captured its first winning season since 2004. Lead by a fierce ground game and aerial attack, the Mustangs offense was ranked ninth in the state. Tied at 6-3 with their bitter rivals Contra Costa College Comets, they met on the last game of the season with the winner coming out Conference Champions. But the Stangs fell short 33-14.
"Even though we were unsuccessful, we still had that chance," Shipe said.
Shipe looks forward to a successful recruiting class and training camp next season, and plans to be back in title contention and win a bowl game in 2013.
Leave a Comment
About the Contributor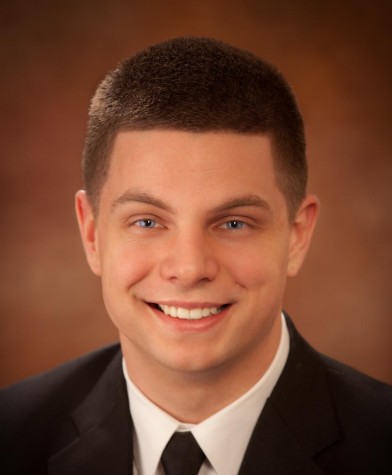 Luke Johnson, Special Projects
Luke "The Scoop" Johnson began writing for The Experience in the fall of 2012. He acquired a passion for sports journalism in high school where he was...