Shootout in Shasta
Interconference competition for Bay Valley football debuted Saturday, where the co-first place Los Medanos Mustangs were taken down, 52-38, by the Shasta Knights in Redding.
The Knights got off to an early jump, scoring three touchdowns in as many possessions. At one point, they led by 27 points before the Mustangs trimmed it down to seven with 7:49 remaining in the third quarter.
"[You] gotta admit you start becoming a little concerned," Shasta Head Coach Craig Thompson said. "But at the end we just kept rallying our guys up, and saying 'You gotta do this and go out and take care of business.'"
Shasta's offense ran wild with reverse plays in the back field, totaling 303 yards on the ground.
"We recognized that they are a type of team that is very aggressive with their flow with pursuit on defense that was going to open up that whole back side for that little reverse play we have," Thompson said. "Every time we ran it I think it was a pretty successful play for us."
LMC Head Coach Chris Shipe feels it was not his defense over pursuing the ball that allowed Shasta's running game to prevail, but instead it was the Knights' well strategized blocking.
"I don't think we were over playing it, I think they were just doing a pretty good job back side of blocking us," Shipe said. "Which was giving them a lane."
Defensively Shasta was able to hone LMC's star-halfback Shawn Vasquez. Although he rushed for 105 yards and one touchdown, he was limited to 3.6 yards per carry.
The Knights' defensive approach opened up the aerial attack for the Mustangs. Quarterback Adam Nesheim threw for a personal best five touchdowns and 284 yards.
"I knew at some point we had to go to the passing game," Nesheim said. "The o-line was blocking really well, and I was just putting the ball in the right spots."
Nesheim added that freshman wide receiver Deon Pruitt had a "breakout" performance. The wide out was Nesheim's number one target in the game, collecting four catches for 74 yards and two touchdowns.
This loss puts LMC at a 3-3 record, and for their next game they will host the Mendocino Eagles at 1 p.m. Saturday for the Catch Pink game, a breast cancer awareness spirited event. The 'Stang Gang heads into the contest undefeated at home, while they are still winless on the road.
Leave a Comment
About the Contributor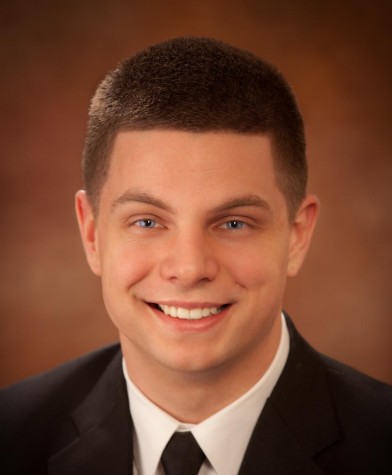 Luke Johnson, Special Projects
Luke "The Scoop" Johnson began writing for The Experience in the fall of 2012. He acquired a passion for sports journalism in high school where he was...