QB's win-loss rate: worthless
Everyone that has taken second grade English knows the rule: "I comes before E, except after C."  The same is true for the importance of an NFL quarterback's win-loss record affecting his worth.
Hold up, wait. Something isn't right here, because according to Webster's Dictionary, words such as "height", "seize" and "weird" have E's coming before I's without following a C. So that must mean a quarterback's win-loss record might not have any significant meaning at all.
Quarterbacks such as Vince Young and the highly publicized Tim Tebow were just cut over the weekend despite having winning records. Young has gone 31-19 over his career, while Tebow has put an 8-6 record and an additional playoff victory.
Other quarterbacks like Matthew Stafford and Tony Romo just signed big-buck contracts this offseason undeterred by their lackluster numbers in the win column. Stafford, who agreed to a 3-year extension with the Detroit Lions for $53 million, with $41.5 guaranteed, has been 17-28 through out his career with a whopping 1-23 record against teams with winning records. Romo, who signed a 6-year extension with the Dallas Cowboys worth $108 million, with $55 million guaranteed and $25 million in bonuses, hasn't lead the Cowboys to a winning season since 2009. Stafford has yet to have a postseason victory while Romo has a .250 winning percentage in the playoffs.
So why are these quarterbacks that are leading their teams to defeat living the lives of the rich and famous while other quarterbacks with more wins than losses can't find a spot on a 53-man roster?
Let's break down the numbers. Looking at Young's stats, the most unappealing part is his interception totals. He has completed the ball to the other team 51 times while only having 46 touchdown passes. Young has also never thrown for more than 12 touchdowns in a season. Stafford and Romo combine for 257 touchdown passes with only 145 interceptions, with nine seasons of 12-or-more touchdown passes between them, and in seven of those nine seasons they had 20-or-more touchdown completions. In the 2011 season, Stafford put up 41 touchdowns through the air. That's just five shy of what Young has done through out his 50-game career.
One thing that sticks out negatively in Tebow's stats is his low completion percentage, and it doesn't help that he throws the ball less often than the normal NFL quarterback. Tebow has hit only 47.9 percent of his target, which is significantly lower than the unofficial NFL standard of 60 percent.
Young and Tebow might not qualify to be an elite quarterback in the NFL (even though Young has been selected to two Probowls), but they can be of great value as a back up. Put them behind starters like Josh Freeman (24-32) of the Tampa Bay Buccaneers or Blaine Gabbert (5-19) of the Jacksonville Jaguars and they can battle for a starting position.
An upside to Young and Tebows' tangibles is they can run the ball. Both have rushed for more than 500 yards in a single-season, and had six (Tebow) and seven (Young) touchdowns respectively on the grown in those seasons, even though they only started in 11 games. With the Spread Option offense expanding across the league, a mobile quarterback is more valuable than ever.
Tebow may not hit the hands of his receivers that often, but at least he hardly puts it in the hands of the other team. Including postseason games, Tebow has thrown for 19 touchdowns with nine interceptions. In 2011, he (and quite possibly with the help from a higher power) lead the Denver Broncos from worst to first in the AFC West during a six-game win streak.
In two of the 16 games Tebow has started (including postseason), he has thrown for over 300 yards. He has shown he has the potential to be an above par quarterback in the NFL.
As for Stafford and Romo, the outlook on their careers won't be based off wins and losses. The starting quarterback is the most important player on the team, but you have to take into account that there are 53 players on the team. It is not like basketball with only 12 players, and where one teammate can change everything for a team. The greatest basketballer in the world today, Lebron James, can go to the worst team in the NBA and make them a winning organization. Not exactly championship caliber, but the team will win more than it looses.
So a starting quarterback is a very small portion of the team, and it takes comradery to win games. The Football Hall of Fame has already enshrined two losing quarterbacks, of which are Sonny Jurgensen and (you'll be surprised to read this) "Broadway" Joe Namath.
I guess you can say a quarterback's win-loss record has as much value as the second "t" in Matthew Stafford's first name, absolute zero.
Leave a Comment
About the Contributor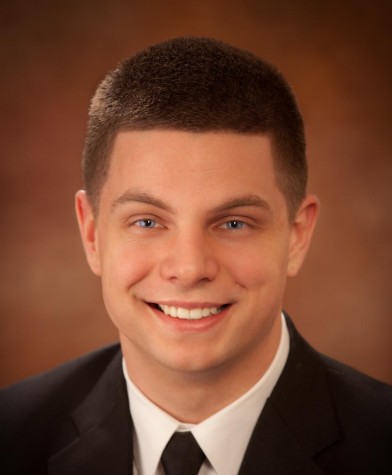 Luke Johnson, Special Projects
Luke "The Scoop" Johnson began writing for The Experience in the fall of 2012. He acquired a passion for sports journalism in high school where he was...