Back-to-back CCCBCA Players of the week
Polansky and Foreman are NorCal standouts
For the past two weeks the NorCal Community College Baseball Player of the Week Award has gone to a Los Medanos player. The California Community College Baseball Coaches Association recognized Pitcher Ben Polansky and catcher Wyatt Foreman for their exceptional performances.
April 12, Polansky threw a complete game shut out against Mendocino, only allowing four hits while striking out six. He followed that up with another successful day on the mound against Contra Costa April 18. Polansky threw another complete game, this time allowing only one earned run.
"He's good at being consistent," LMC Head Coach Anthony D'Albora said. "He just kept attacking the strike zone… He has been really good at getting ahead in counts."
Foreman had a big series offensively in the three-game sweep against rivaled CCC April 15-18.
"[Polansky] talked to me today and it was just cool to see a pitcher and catcher get it two weeks in a row. It's also a fortunate time to get it late in the year for a playoff run," Foreman said.
The catcher had multi-hit games in all three wins, totaling seven hits with a .500 batting average. Foreman also accounted for seven runs by hitting in four and scoring three of his own. He is also the team's closer, and in the first game of the LMC-CCC series, he picked up a save in extra innings.
"We've been doing the same thing all year and now it's starting to pay off but I sure hope it does, but I think the overall success my team is having will carry over to playoffs," Foreman said.
Polansky and Foreman have been the second and third LMC athletes to be named the CCCBCA Player of the Week. Outfielder Matt Jacobson was selected for the week of February 17-23.
Leave a Comment
About the Contributors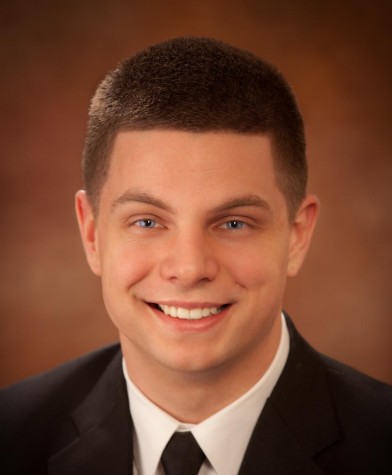 Luke Johnson, Special Projects
Luke "The Scoop" Johnson began writing for The Experience in the fall of 2012. He acquired a passion for sports journalism in high school where he was...