Déjà vu for Los Medanos
Stangs to play Comets for title
After the Los Medanos Stang Gang cruised past the Yuba 49ers for a, 25-10, victory Saturday afternoon in Pittsburg, they set themselves up for an identical situation they were in last year. For the final game of the regular season LMC will take on the bitter rivaled Contra Costa Comets, with the winner coming out as Bay Valley Conference Champions.
Last year the Comets defeated the Mustangs, 33-14, in Pittsburg, after LMC's two-time First Team All-Conference quarterback and two-time team MVP Michael Behr was sidelined for the second half due to a thumb injury. But this season LMC has been more dependent on its ground game, led by running back Shawn Vasquez, who is ranked second in the state for yards per game.
"That tailback is a pretty special kid," Yuba Head Coach Ted Hoal said about Vasquez.
LMC's game against Yuba was Vasquez's return after a one-game suspension. On his day back, Vasquez rushed for 195 yards, three touchdowns and 8.1 yards per carry.
"I felt like I was real loose, rested and I was ready to go," Vasquez said. "[I'm] never satisfied, I always wanna do better. So now my next goal is 250 [yards]."
Saturday's contest marked the one-year grudge match of a thriller that ended with LMC defensive back Aaron Cole's bruising tackle on Yuba running back Jeremy Williams, inside the one-yard-line, that prevented the game winning touchdown for the 49ers. Ironically, this time around, Cole allowed the only trip to the end zone for Yuba in a deep pass from quarterback Datwon Melvin to wide receiver Alex Henderson for a 68-yard catch-and-run.
Despite being without key players such as defensive lineman Junior Malolo and linebacker Matt Mills, LMC's defense dominated by causing four turnovers and allowing only two trips to the red zone throughout the game.
"Honestly I didn't even do anything, the players did all the work," LMC Defensive Coordinator Darrin Foreman said. "They called everything… I didn't coach until the last five minutes."
A player who stepped up to the plate on defense was cornerback Shacari Johnson who snatched two interceptions along with collecting five tackles.
This season LMC has struggled on the road, while having a perfect, 5-0, record at home. The Mustangs head to San Pablo tomorrow afternoon to take on the Comets with a 1-3 visiting record.
"Our team will be ready for Saturday," LMC Head Coach Chris Shipe said.
The coin flip for what is promised to be a heated contest between the two rivals is scheduled for 3 p.m. on Saturday.
Leave a Comment
About the Contributors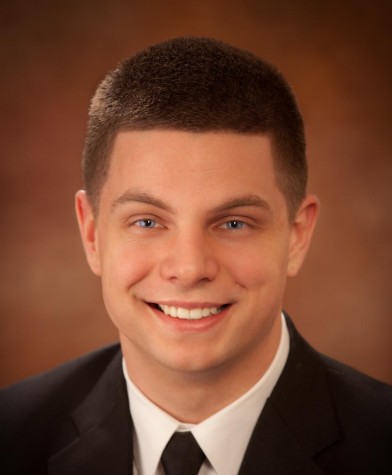 Luke Johnson, Special Projects
Luke "The Scoop" Johnson began writing for The Experience in the fall of 2012. He acquired a passion for sports journalism in high school where he was...