Keeping the momentum
Football season is almost underway and the Stang Gang is ready to hit the gridiron.
Los Medanos College was just one win away from a Bay Valley Conference crown last season. With that trophy so close they could almost taste it.
"Last year wasn't a fluke," Cornerback Aaron Cole said. "We've been working hard since January and we are ready to show everybody."
Cole played a crucial role on the team last year and made First Team All-Conference. He lead LMC in takeaways with three interceptions and two fumble recoveries.
Cole was most successful in clutch moments such as when he halted the Shasta Knights with a game ending interception, and in Yuba when he made a bruising tackle that jarred the ball loose at the one-yard line on fourth down to secure a victory against the 49ers.
Cole's performance has gotten the attention of Division I scouts. He says he is ready to use his experience and lead the defense. He predicts that the team will go 8-2 this season.
A player on the offensive side of the ball that is hearing from Division I recruits is running back Shawn Vasquez. In 2012 he rushed for 94 yards a game with 6.9 yards coming per carry. Vasquez also scored 10 touchdowns on the ground with additional one coming through the air in only nine games played.
Head Coach Chris Shipe says Vasquez is a playmaker, and that he can take one to the house on any play. Vasquez will play a pivotal roll on the team this year. With last year's quarterback, Michael Behr, and two leading receivers, Terrence Polk and Terrence Brooks, off to 4-year schools, the Stangs' offensive attack will rely on the running game. LMC had a total of nine athletes from football receive scholarships from last year, three of which were Division I colleges.
This season the Mustangs have brought in safety Jeremy Bittle, Antioch High School's 2012 Athlete of the Year, as a freshmen recruit.
"I'm honestly just looking forward to playing football again," Bittle said. "I didn't play last year so I'm just ready to get on that field with my new teammates and ball out."
Bittle lead the Panthers in interceptions with four his senior season. When asked about what the best part of his game is, he said he is unsure.
"I don't necessarily know what the best part of my game is, I like to hit people so hitting is probably one of them. I'm a threat to the other team because I'm a physical player and a ball hawk," Bittle said.
As of right now the team does not have a set in stone starting quarterback. They currently have four players battling for the spot, and Shipe says everyone is going to get a chance.
"We are going to continue working with them, and find who the right guy is at the right time," Shipe said.
Shipe says he has been yearningly anticipating opening day, and is prepared to step on the turf one game at a time.
Leave a Comment
About the Contributor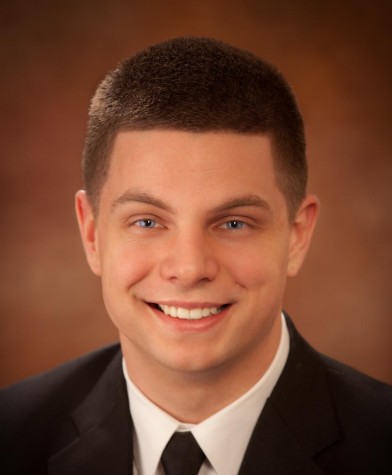 Luke Johnson, Special Projects
Luke "The Scoop" Johnson began writing for The Experience in the fall of 2012. He acquired a passion for sports journalism in high school where he was...