National pastime no more
As Sir Isaac Newton once said, "What goes up, must come down," and baseball, the sport I love, is no longer on the rise. The "national pastime" is slowly becoming the "national past its time."
Baseball's popularity has steadily declined, meanwhile basketball and football are rapidly increasing, and both plan to do so for the next couple decades.
The 2012 World Series was the least watched one in history averaging 12.7 million viewers a game, opposed to the NBA finals, which averaged 17.7 million for the series this summer, and the Super Bowl, a.k.a. the Holy Grail of television numbers, captured 108.4 million viewers this year (the third most-viewed broadcast ever).
Back in the late-1970's and the early-1980's, baseball was all the jazz, and sat on the throne of the sports world empire. All the World Series that took place in that time frame averaged nearly 40 million spectators a game. If you add up that average for a six-game series you will total 240 million viewers. That is more than the two most-watched Super Bowls combined.
So what has changed in the world of sports since 1978?
One thing that sticks out to me is the lack of superstar names in baseball. I don't think it's from inferior talent, but from unsuccessful marketing by the MLB.  On the other hand, the NBA now is loaded with players with A-list celebrity status.
The NBA's Lebron James is the highest endorsed athlete of the three sports, and no one in baseball comes close. Basketball Hall of Famer Michael Jordan hasn't played basketball in a decade, but he still earns 80 million in endorsements a year. That is more than the three highest paid baseball players (with their salaries and sponsors included) combined.
In the 1990's the MLB was full big names. Barry Bonds, Ken Griffey Jr., Randy Johnson, Roger Clemens, Mike Piazza, Chipper Jones, Greg Maddux, Cal Ripken Jr., Mark McGuire, Sammy Sosa, Alex Rodriguez and Derek Jeter are just the tip of the iceberg of a decade jam-packed with media juggernauts.
What is MLB Commissioner Bud Selig doing besides fighting the war with steroids? I can't even think of a handful of baseball players of superstar status today. The way I can tell is if a player is famous is if my mother knows him, and she doesn't even know half as many as she used to.
Another thing that has happened since 1978 is an offensive explosion in the NFL. That year the NFL implemented rules to boost offensive activity. 1977 in the NFL was know as the "Dead Ball Era," for teams only scored 17.2 points per game. In today's game, quarterbacks are throwing and running for more yards than ever.  In 2012, 29 out of 32 teams averaged more than than that of 1977.
People love watching their teams score. It is usually the most exciting thing to watch in sports, and baseball is at an all-time low. Homeruns are almost as low as they've ever been. In 2012, the World Series Champion San Francisco Giants only hit a whopping 103 homeruns. Back in 2001, Barry Bonds and Rich Aurilia of the Giants hit seven more homeruns than the entire 2012 squad.
College baseball is significantly less popular than football and basketball. Both sports are netting billions of dollars each year ($1 billion in revenue for Men's March Madness alone), while baseball is just doesn't even break even with spending. This means football and basketball fans are watching stars emerge starting in their teen years, but when a highly touted baseball prospect gets drafted, people usually won't see him for three or four more years.
Baseball's reputation is also tainted with performance enhancing drugs, which has left a bad taste in many hardcore fans' mouths. Any time a player hits an abundance of homeruns, steriod speculations come out. But in football, where unhuman-like athleticism is displayed all the time, there are never an speculations.
I am talking about the sport I love when I say this, but it seems as though baseball's popularity is going down like a lead zeppelin. I hope I'm completely wrong.
Leave a Comment
About the Contributor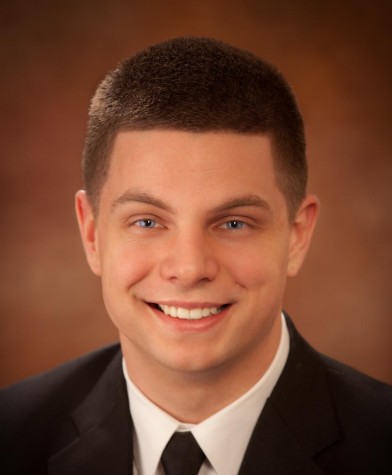 Luke Johnson, Special Projects
Luke "The Scoop" Johnson began writing for The Experience in the fall of 2012. He acquired a passion for sports journalism in high school where he was...