The high life is not so grand
Professional athletes have it all don't they? Fortune, fame, cheering crowds, and women constantly longing for affection are all things that we as Americans worship. So what would make a professional athlete want to commit suicide?
As former hip-hop sensation Notorious B.I.G. would say, "Mo' money, mo' problems."
Not only do professional athletes have big paychecks, but they also have big egos. They aspire to be the biggest ballers on and off the field, and want to have the stretch-limousine riding, G4 jet flying, high roller lifestyle. But they can't always afford all that extravagant luxury. Even boxing legend Mike Tyson was able to squander $400 million in lifetime earnings.
According to Forbes, in 2012 the average NFL salary was $1.9 million and the average for the NBA was $5.15 million. But in a statistic courtesy of sports illustrated, 78 percent of former NFL players have gone bankrupt within two years of retirement, and 60 percent of NBA players are broke within five years of retirement.
A lot of these athletes are entering the league at 20 or 21 years old. Now what do you think is going to happen when a 20-year-old is handed $5 million? He will more than likely not be responsible with it, and that is completely natural. When young people get money they are going to want to spend it.
The problem is professional athletes burn money thinking their annual revenue is going to last forever. Seldomly does an athlete have a career lasting 10 or more years. The average career-span in the NFL is three and a half years. That means an NFL player should be spreading that $1.9 million over a 10-year course.
But what about multimillion-dollar endorsements?  It is extremely rare for an athlete to get sponsors. It does not occur as often as people think. Only pros like Kevin Durant and Peyton Manning, who are hyped by the media for their success, acquire such deals.
So after the playing days are over, in a brief time-period, the stardom is gone along with the money which results in wives being unhappy. The divorce rate in the U.S. is 50 percent, but the divorce rate for an NFL player is at a skyrocketing 80 percent; 60 percent of which come after three years of playing ball.
Unfortunately there are women that see profession athletes as walking dollar signs instead of  human beings. A website called balleralert.com is designed to send text messages to women notifying when a professional athlete has arrived at a club so they can go get all cute and catch themselves a "baller." There are currently over 7,000 members receiving baller alerts searching for pricey alimonies.
But women are not the only ones athletes can't believe. Financial advisers, friends and even family members also try to scheme these men out their wealth.  So I guess you can say, "Mo' money, mo' people you can't trust," would be adequate.
Combining with all these outcomes from retirement most athletes have to deal with the aches and pains of nagging injuries. Many football players experience post-career discomfort, sometimes severe, that they endure for the rest of their lives. Numerous players require surgery, even multiple ones, for injuries experienced years earlier.
Countless athletes suffer from chronic traumatic encephalopathy or more commonly known as CTE, a diseased developed from repetitive head injuries that ends up damaging one's mental health. This disorded is what infamously caused legendary linebacker Junior Seau to take his own life.
Along with Seau seven other athletes have committed suicide in the past two and a half years. Javon Belcher, Ray Easterling, Dave Duerson and O.J. Murdock of the NFL along with Wade Belak, Derek Boogaard and Rick Rypien of the NHL all have self-inflicted death.
These athletes go from being popular high school studs, to top college recruits, to big league millionaires. Then shortly after their careers are over they become broke, betrayed by loved ones, mentally ill, physically shattered and emotionally torn apart. Their lives are like rapid roller coasters with steep crash landings at the bottom.
So the life of a professional athlete is not as glamorous as it may seem.
Leave a Comment
About the Contributor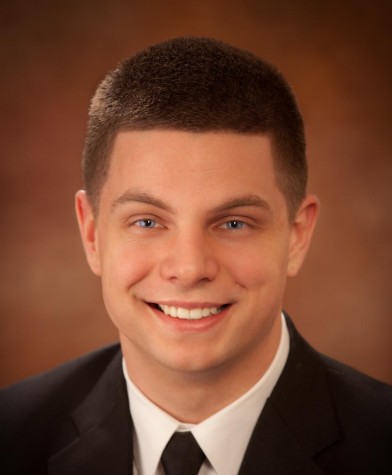 Luke Johnson, Special Projects
Luke "The Scoop" Johnson began writing for The Experience in the fall of 2012. He acquired a passion for sports journalism in high school where he was...