Stangs will split football field with AHS
Due to current reconstruction to its football field, the Antioch High School football team will host its home games at LMC this season.
Antioch's Eells Field was originally erected in 1955, but is going through complete renovation as a part of Measure B that was approved in 2012, which gave the school a $56.5 million bond to modernize the entire campus.
"It's going to look really, really nice… so we're excited," said Antioch coach John Lucido.
Antioch's dirt track with grass field is being replaced with a rubber track and artificial turf. The end zones will be gold with black lettering reading "Antioch Panthers." It will also receive new bleachers and a scoreboard. In the front entrance, there will be pillars commemorating former outstanding athletes, put together by the Antioch Sports Legends committee of the Antioch Historical Society.
The Panthers (4-1) are likely to use Mustang Stadium for three regular season games, starting with Liberty on Oct. 17. Antioch will then battle Heritage High School at LMC on Halloween night.
Although implausible, Antioch is hopeful that the new field will be ready for the third and final home game of the regular season against Pittsburg High School, better known as the Big-Little Game, on Saturday Nov. 8.
"It's definitely different taking a bus to a home game," said Lucido. "But I'm used to LMC, I played there. It's a home game and we gotta treat it like that. It's better than going to Santa Rosa."
This is the second consecutive year that a high school is using LMC's field. Pittsburg was in an identical situation as its rival last year, when they used the field while their school's field was being remodeled.
Stepping foot onto LMC soil for Antioch, will be superstar sophomore Najee Harris. The young running back has led the state in rushing for most of the season. So far, he has 1,102 yards on the ground with 13 touchdowns through five games.  He is nationally sought after by college recruits, ranked 38th in the country for the Class of 2017 by 247sports.com, has already obtained five Division I scholarship offers over the summer.
Leave a Comment
About the Writer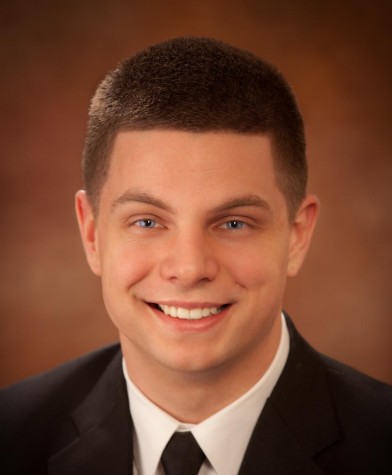 Luke Johnson, Special Projects
Luke "The Scoop" Johnson began writing for The Experience in the fall of 2012. He acquired a passion for sports journalism in high school where he was...