AHS loses first game at LMC
Wide receiver Willie Williams's two 30-yard were just enough for Liberty to hold off Antioch for a 24-18 win at Los Medanos College in the Bay Valley Athletic League play.
Antioch's offense kicked off the game slower than a dead sloth. In the first half, the Panthers only managed to complete one first down. Thankful for Antioch, their defense kept them in the game by only giving up 8 points on constant short-field drives (Liberty had 10 at the half because of a safety). Leading the way was cornerback Tay Thompson who had two redzone interceptions, and linebacker Michael Gray who finished with three sacks and a forced fumble.
While the Panthers played well on defense the offense did not play up to standards.
National recruited running back from Antioch Najee Harris was ejected in the beginning of the fourth quarter for unsportsmanlike conduct. Even without Harris the Panthers then went on to score 18 unanswered points led by back up quarterback Harrison Ong, who was inserted in the middle of the third quarter. Ong finished with 7-of-11 passes completed for 85 yards, and a touchdown to wide receiver KJ Wilson.
But it was not enough as Liberty ran out the clock and prevented any further attempt at a comeback.
The comeback attempt was too late, and Antioch wide receiver Ryan Payne believes that the offense needs to play the same way for a full game if they're going to rebound.
"We played very undisciplined," said Payne. "We're a way better team than what we've been playing like. We just have to start playing the game fast and not wait till we're down to try and step it up."
While the Panthers struggled on offense the Lions did not as quarterback Joseph Tolentino lead the team to victory. The senior completed 17-of-26 passes for 256 yards and accounted for three touchdowns (two passing and one rushing).
This was a huge win for the Lions after a loss to their cross-town rivals Heritage High.
"I feel like we needed that," said Williams, Tolentino's key target in the passing game. "It was a wake up call because we got big headed about being undefeated in preseason that we lost focus. I feel we are hungry and we are going to finish this season strong and shock the league."
This was the Lions' first win in league as they go 1-1 (6-1 overall) heading into a tough match up against Pittsburg. The Panthers drop to 0-2 (4-3) for their first consecutive defeat.
Up next for Antioch is the 19th annual Mayor's Cup at Deer Valley 7 p.m. Friday. Out of the last 10 Mayor's Cups, Antioch has only won once.
Leave a Comment
About the Contributor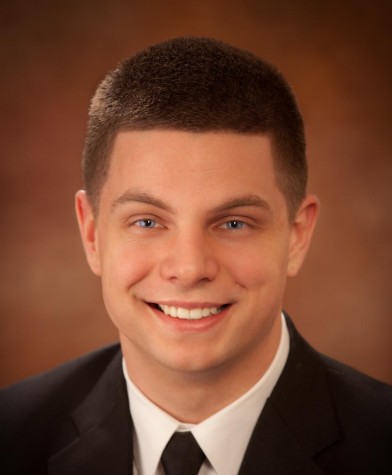 Luke Johnson, Special Projects
Luke "The Scoop" Johnson began writing for The Experience in the fall of 2012. He acquired a passion for sports journalism in high school where he was...