Hurdling adversity
Shawn Vasquez is arguably the best junior college running back in California. His 146.2 rushing yards per game with 8.4 yards per carry and eight touchdowns through five games this season ranks him among the state leaders.
But the road to success was not a walk in the park, Vasquez had to pave his own way to prosperity.
Born in Oakland, Vasquez was raised primarily by his mother. Seldom did he ever see his biological father. For most of Vasquez's life, his biological father has done hard time for gang related activities involving drugs and gun trafficking. But when he was 3-years-old, his stepfather came into his life and played a constructive role in his upbringing.
Vasquez became fond of football when he was 8-years-old, but did not begin playing competitively until he was 13 when he had moved to Antioch. There he played for the Delta Patriots in a Pop Warner League while he was in eighth grade, and was kept on the team in ninth grade, while attending Liberty High School in Brentwood, by his mother because she felt he was too small for high school ball.
While on the Patriots, Vasquez rushed for over 2,500 yards and led the team to one win shy of a championship. During that season there was a game where he scored over 10 touchdowns in a combination of rushing, interceptions and punt returns, while in another game he ran for 99 yards in one play.
He moved to Discovery Bay in high school and joined the junior varsity team at Liberty High as a sophomore, before assembling on the varsity squad his junior year. There he played under head coach Nate Smith, who was not the most triumphant coach to say the least, and had a 14-45-1 record to show for it. Smith's coaching style did not go over well with his athletes either.
"A lot of players thought he didn't know football, or knew what he was talking about," Vasquez said.
Smith was also discouraging to Vasquez. He said he was not good enough to play at the top collegiate level.
"He actually told me I wasn't D-1 material," Vasquez said. "He told me I was too small, [and] not fast enough to play."
Vasquez rushed for 1,366 yards and 12 touchdowns while playing for Smith, and defensively collected 103 tackles, at linebacker, 11 of them for losses, along with three takeaways.
During class time, he said he "shot himself in the leg" by not focusing or being concerned about his grades. So after graduation, Vasquez was almost certain he was going to play junior college ball, but when he surprisingly received a scholarship to Cambellsville University, an NAIA school in Kentucky, his mother convinced him to go.
As a redshirted freshman at Cambellsville, Vasquez felt out of place. He described it as a small, boring town that had no serious interest in football. He believed he was undervaluing himself by staying there.
"I also felt I was selling myself short by playing there. I felt I was D-1 player," Vasquez said.
When he returned to the Bay Area, the running back first enrolled into Diablo Valley College while not being completely onboard to continue his football aspirations. But when Los Medanos College Head Coach Chris Shipe heard Vasquez had came back from Kentucky, he did everything he could to convince him to play for the LMC Mustangs.
Shipe said he was impressed by, "… his ability, [and] his toughness. [He's] not very big, but definitely strong for his size."
Vasquez was persuaded join the Stangs by getting an opportunity to start his first year on the team. In that season, in 2012, he took charge of the LMC ground attack that was seventh in touchdowns and eleventh in yards through out California.
"Coming here to LMC, I truly believe it was one of the best decisions I have made," Vasquez said. "I never really had a running back coach 'til I got here… Coach Mo really helped out my game to another level."
He added that Shipe has been one of the greatest positive male influences in his life, and is "completely opposite" of his coach in high school.
Presently halfway into his redshirted sophomore season, Vasquez is being scouted by Division-I programs such as: University of Utah, Utah State, University of New Mexico and University of Idaho. He still has the dream of one day playing in the NFL, but for now is focused on earning his current team a trip to a bowl game.
The Mustangs are 3-2 entering conference play. Vasquez along with multiple teammates are confident they can finish the year undefeated and sweep the conference competition.
"I know we will go undefeated in conference," Vasquez boldly stated. "If we just take practice serious every week from here-on-out, and we take each game one-by-one, get rid of our simple mistakes, stick to our assignments and play together, there is no doubt in my mind we that we won't go undefeated and go to a bowl game."
If LMC reaches a bowl game, it will be there first appearance since 2005.
Leave a Comment
About the Contributor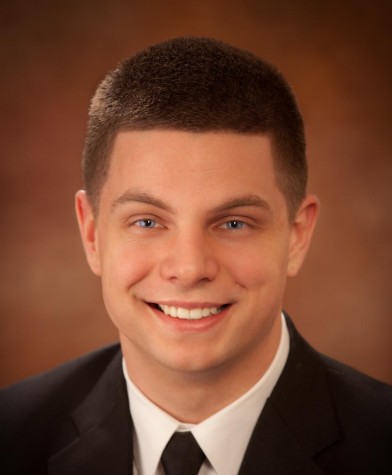 Luke Johnson, Special Projects
Luke "The Scoop" Johnson began writing for The Experience in the fall of 2012. He acquired a passion for sports journalism in high school where he was...