Everything comes to an end
Last Friday the ladies of Los Medanos College soccer accumulated their first win since Nov. 10, 2011. The team had gone through 28 consecutive games and nearly two entire seasons without a victory.
The athletes did not crack open champagne bottles in the locker room, but sophomore goalkeeper Kara Leffle said they "damn near should have."
Utility player Miranda Richards was the sole goal scorer in LMC's 1-0 victory at Yuba College last Friday. The Mustangs also collected a second Tuesday with a, 3-0, win at Marin College against the winless Mariners.
"I feel like this past week we were really hungry for the win," Richards said. "We knew these were two teams that we were capable of beating the last time we played them, and we just came to the games ready to take what we deserved."
Before the match against Yuba, LMC had been outscored 62-3 throughout the season, but since her return, Leffle has been a brute force at goaltender by summing up back-to-back shutouts. Earlier in the season, the Mustangs were plagued by her absence due to injury.
"Without a doubt it has been extremely stressful," Leffle said. "That fact that we won two games in a row is quite shocking first of all, second of all it gets really hard at times knowing that you are the underdog going into every game."
LMC Head Coach Mark Bryant thinks she is an easy pick to win All-Conference honors at goalie for a consecutive season, and that other Bay Valley netminders do not come close to her level of talent.
"I feel really honored when he says that, because it just helps my confidence," Leffle said. "It helps me play better and work harder knowing that I can possibly get the award that I got last year. I do feel a little bit of pressure though, when I get that, because always perform at the top as I possibly can because I have a lot of people counting on me."
The team has picked up the pace lately with the addition of new recruit Lauren Ayers. Bryant said she has many excellent attributes that collectively calm the team down while on the field.  Ayers plays center midfielder, a position that Bryant describes as the essential quarterback of the team.
"I just love soccer. I've been playing since I was in second grade," Ayers said. "I just wanna win."
Bryant said he is "tired of losing" and that he plans to rebuild the squad in the upcoming years by recruiting heavily.
"Mark my word, next year we will have a successful program," added Bryant.
Although the team did not follow its first victory in almost two years with a champagne celebration, the players did rejoice at the popular teenager/young adult venue of Taco Bell.
Leave a Comment
About the Contributors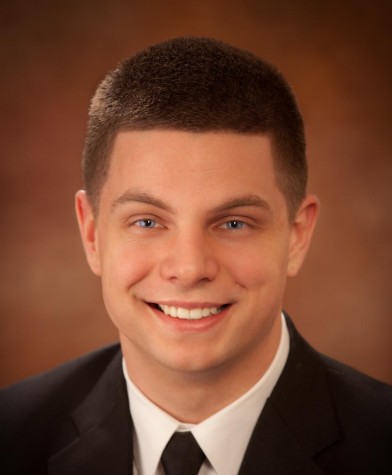 Luke Johnson, Special Projects
Luke "The Scoop" Johnson began writing for The Experience in the fall of 2012. He acquired a passion for sports journalism in high school where he was...