Stangs Trample Seahawks
After a disappointing and lopsided defeat to the Hartnell Vikings in the first game of the season, the Los Medanos Mustangs bulldoze over the Cabrillo Seahawks, 26-3, in their home opener, and improve their record to 1-1.
Before the game LMC safety Jeremy Bittle tweeted, "I'll put on a show for you," to the press, and it did not take long for him to live up to his word. On the second play from scrimmage he freed the ball from Cabrillo wide receiver Yoshio Hasegawa on a 29 yard catch-and-run, a fumble that was recovered by the Mustangs.
On the following drive, LMC quarterback Adam Nesheim tucked the ball and took it 50 yards for a touchdown. After going up early in the contest LMC never looked back.
During the mist of the second offensive drive for Cabrillo, quarterback Lucas Romanowski was taken out of the game due to injury for what Head Coach Bill Garrison said looks like a shoulder separation. Before being sidelined for the remainder of the game, Romanowski completed four of five passes for 61 yards.
His replacement Brandon Lane was unable to successfully move the ball against LMC. Garrison said the team could not form an offensive strategy that worked. Lane went 8-20 for 91 yards and one interception that was caught on the one-yard-line by LMC linebacker Markie Beltram. Lane was also sacked four times.
"That second-string guy probably got a small amount of reps, so we definitely got to take advantage of that," LMC Head Coach Chris Shipe said.
The Mustangs displayed a strong ground game. Running back Shawn Vasquez led the way with 183 rushing yards for two touchdowns and 10.2 yards per carry
"Our O-line did good assignments," Vasquez said. "I kind of had an idea where the holes were going to be. Everything just went smooth today."
Tomorrow LMC will head to Visalia to take on the College of Sequoias Giants at 7 p.m. and try to capture a winning record for the first time in the young season.
Leave a Comment
About the Contributors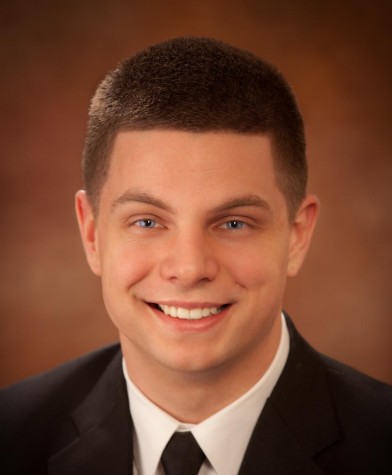 Luke Johnson, Special Projects
Luke "The Scoop" Johnson began writing for The Experience in the fall of 2012. He acquired a passion for sports journalism in high school where he was...