LMC men's basketball on track to spark post season birth
Advertisement
Hang on for a minute...we're trying to find some more stories you might like.
For the first time in three years, LMC men's basketball is on pace for a playoff bid.
With seven games remaining in the season, the Mustangs sit in third place in the Bay Valley Conference sporting a 5-4 conference record (14-6 overall). Merritt (7-3 conf., 13-8 overall) is in second place, and two games ahead of LMC; while Yuba (10-0 conf., 16-4 overall) is dominating the competition, and baring a massive collapse, is likely to take the conference title for the ninth time in the past 12 seasons.
The way the playoffs work for men's basketball in the California Community College Athletic Association is the top 18 teams for Northern California, and the top 20 teams from Southern California are entered into a bracket, and teams are eliminated by a one-game sudden death format.
The furthest LMC has gotten is to the Elite Eight, which is two games from the State Championship. Where the team is at right now, they are likely to be seeded in the 17th or 18th spot.
"I think if we continue to play the way we have the last couple of weeks, and we get everybody healthy, we have a good chance at making the playoffs," LMC coach Derek Domenichelli said.
The Mustangs have won four of its past five games, and are coming off a, 76-70, victory at Mendocino; a game in which they at one point trailed 19 points.
Up next for LMC is a home contest against Marin (5-5 conf., 11-10 overall) tonight at 7:30, in a festive game inspired by spreading breast cancer awareness. This will be a rubber match, for the teams have split the regular season series even at 1-1 in their previous meetings.
"My goal for the rest of the season is to finish on top," LMC forward Quis Aaron said. "I wanna go all the way through the playoffs, go as far as we can, make a run at the championship and bring back a banner for LMC."
Aaron added for the rest of the regular season he is most looking forward to LMC's rematch against Yuba. Previously, the 49ers defeated the Mustangs, 90-79.
"The most important game, to me personally, is Yuba, 'cause they put a (censored) whoopin' on us. Now I wanna go back out there and do the same to them [and] get revenge," he said. "I got Yuba circled on my calendar."

About the Writer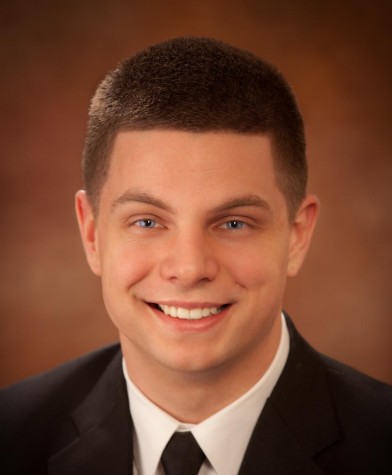 Luke Johnson, Special Projects
Luke "The Scoop" Johnson began writing for The Experience in the fall of 2012. He acquired a passion for sports journalism in high school where he was...