Stang Gang evens record
The defense of the Los Medanos Mustangs restrained the Monterey-Peninsula Lobos, limiting them to less than 300 yards of total offense, for a 34-17 win in Saturday's gridiron match up.
This evens the Stangs record at 2-2, a mirrored image of their record at this point in the year last season, a season in which they finished 6-4 and second place in the Bay Valley Athletic Conference.
LMC had over 400 yards on the ground alone, with running backs Shawn Vasquez and Jamal Lockett acquiring 189 and 125 of those yards respectively. Ninety-seven of Lockett's yards came from a single play in the first quarter that accelerate the Mustangs to an early 21-0 lead.
"The o-line did a good job out there," Vasquez said. "We just need to keep grinding-and-grinding until we reach our goal."
Through four games, Vasquez is one of California Community College Athlete Association's statistical leaders. His 146.2 rushing yards per game ranks second in the state, while his six rushing touchdowns ties him at fourth.
After the early 21-0 jump, the Lobos scored 17 unanswered points in the second quarter. Following an interception by LMC quarterback Adam Neishem and a fumble by wide receiver Miles Walker on a kick return, MPC reached the end zone twice with less than two minutes of separation.
"Turning the ball over like that really kinda hurt us," LMC Head Coach Chris Shipe said. "We gave them a short field, they go down and score, and now it's 21-14… If we just hold the ball, we can give our offense some momentum."
The Lobos' special teams strived in the contest while the Mustangs' struggled severely. LMC had four fumbles on returns while MPC punter Alex Elterman averaged 45.2 yards per punt and pinned the Mustangs inside the 20-yard-line on the three occasions.
"We didn't show up to play," MPC Head Coach Mike Rasmussen said. "We need to stay to course and finish."
In the end, it was LMC's defense that prevailed. The team dominated at the line with four sacks, seven tackles for loss, and seven quarterback hurry-ups that kept the Lobos clear of the scoreboard in the second half.
Tomorrow LMC will host the 1-3 West Valley College Vikings at 1 p.m. This will be the final game before the Stangs enter conference play.
Leave a Comment
About the Contributors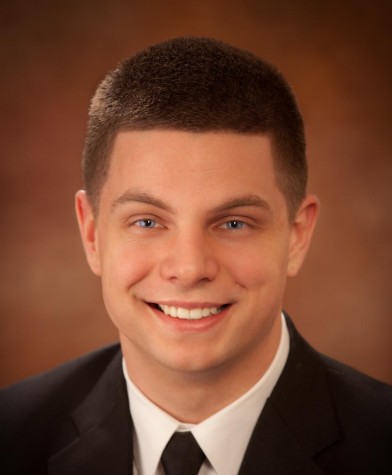 Luke Johnson, Special Projects
Luke "The Scoop" Johnson began writing for The Experience in the fall of 2012. He acquired a passion for sports journalism in high school where he was...