Mustangs win, denied bowl bid
Tiebreaker determined outcome
According to California Community College Athletic Association rules, in the act of a three-way tie for first place in a football conference, the winner in the Northern California Football Association Power Rankings gets to advance to a bowl game.
In the Bay Valley Conference Los Medanos (7-3), Contra Costa (7-3) and Shasta (6-4) all finished with a 4-1 division record and are all co-conference Champions. Shasta beat LMC, CCC beat Shasta, and LMC beat CCC in the final game of the regular season to even up the score between the three.
Power rankings are calculated mathematically, similar to the BCS system in Division I College football. The results strongly depend on the individual team's schedule difficulty.
CCC finished 17th in power rankings and will be rewarded Living Breath Foundation Bowl participation against Hartnell College this Saturday. Meanwhile, Shasta, finishing 19th, and LMC's, finishing 24th, have nothing to look forward to in the postseason as their 2013 campaigns have come to an end.
"When we lost to Shasta the first game of our conference , we lost all control of what we were capable of doing," LMC Head Coach Chris Ship said. "We pretty much had to win the rest of the games through out the conference, and hope somebody beats Shasta on the way out, besides Contra Costa."
LMC did success the rest of the conference, and ended the season on a four-game win streak.
In regional rankings, a poll decided by the head coaches, LMC finished 17th, CCC finished 18th and Shasta finished 20th. LMC and CCC ended the regular season with identical overall records, while Shasta had one less regular season win. LMC also defeated CCC in their regular season meeting, which has raised some eyebrows for who should actually be involved in postseason activity.
"I feel like it wasn't fair," LMC running back Shawn Vasquez said. "Of course CCC doesn't belong in it over us. We are clearly the better team, and that showed. And there's other teams that got bowl games over us that shouldn't have."
CCCAA Commissioner Gary Kollenborn said that this power ranking system "isn't permanent," and it is also "a work in progress." He added that it is a much better solution than previous one, which was a coin toss. The CCCAA stopped doing coin tosses six years ago according to Kollenborn.
Even with LMC's postseason absence, the team feels they have still had many accomplishments this year, including nine players earning All-Conference honors.
"Yeah, as upsetting as it is that we didn't get a bowl game, it was good for the program that we ended on such a good note [by] becoming conference champs and beating our rivals CCC," Vasquez added.
View Comments (1)
About the Contributors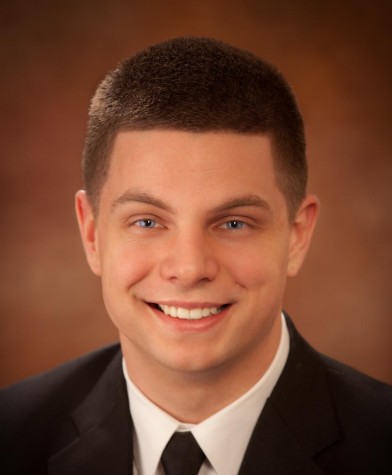 Luke Johnson, Special Projects
Luke "The Scoop" Johnson began writing for The Experience in the fall of 2012. He acquired a passion for sports journalism in high school where he was...