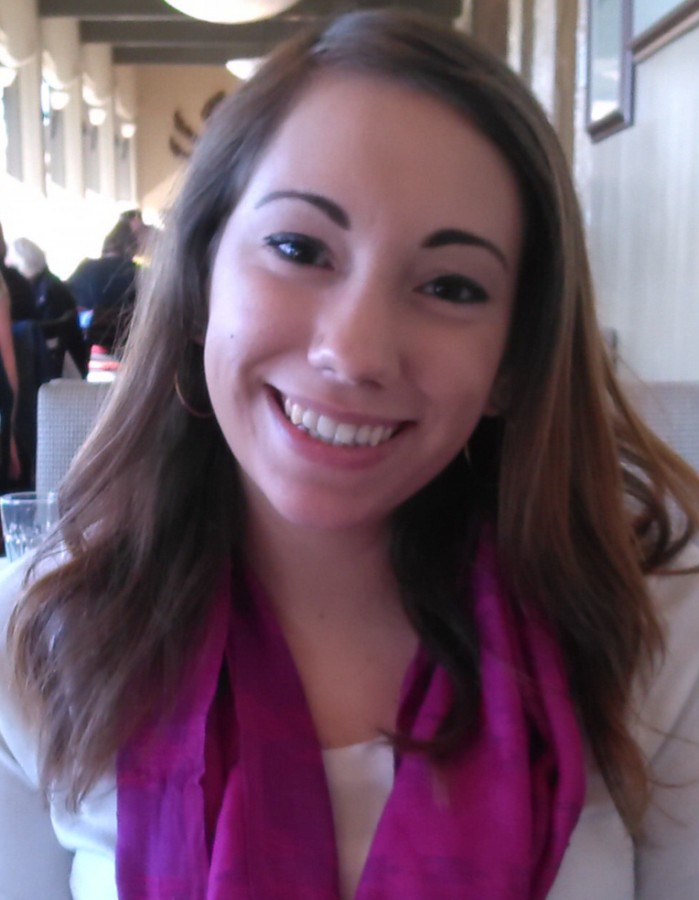 Alexandra Tagliamonte, 21, is a Staff Writer for the LMC Experience. In the past she has served as Co-Editor for the Campus page for the Fall Spring semesters of 2013/2014.
She is currently a Journalism major here at Los Medanos, and is looking forward to attaining an AA in this subject, as well as transferring to either CSUF or Sac State for their journalism programs to gain her Bachelors degree.
She especially enjoys writing stories that include pop-culture, art and culture, as well as reviewing movies, television and music. She hopes to continue this passion and carry it over into her career, for example writing articles for a magazine that is geared towards entertainment.
When Alexandra is not working on the paper, she is at her job working for Bay Area Community Resources. BACR is a non-profit organization dedicated to improving the skills of elementary school children outside the classroom. She has been at this position for four years now, and loves getting the chance to work hands-on with students in her community.
During her free time she enjoys spending time with her family and friends, watching too much tv, especially Sex and the City. She often thinks about being more healthy but routinely rules that out in lieu of window-shopping.
Alexandra Tagliamonte, Writer
Apr 23, 2015

Big changes for BOG

(Story)

Mar 12, 2015

Take school more seriously

(Story)

Jan 22, 2015

'Virgin' clinches Golden Globe

(Story)

Nov 20, 2014

Homophobia strikes at LMC

(Story)

Nov 14, 2014

Library loans books

(Story)

Oct 23, 2014

New equality standard

(Story)

Oct 09, 2014

Big people are not punchlines

(Story)

Oct 09, 2014

'Hello' Essay-editing

(Story)

Apr 17, 2014

Stars returning to LMC

(Story)

Apr 11, 2014

Captain America: Winter Soldier Review

(Story)

Apr 10, 2014

Henderson strikes a chord at LMC

(Story)

Mar 27, 2014

Double feature showing

(Story)

Mar 06, 2014

Students can flex brainpower

(Story)

Feb 27, 2014

Best Picture Bender: Getting to know the nominees

(Story)

Feb 07, 2014

Cupid has me in a chokehold

(Story)

Dec 04, 2013

Catching Fire Review 1

(Story)

Nov 21, 2013

Show more diversity on TV

(Story)

Aug 30, 2013

Media distorts women's image

(Story)

May 10, 2013

How Byron Montilla made Circle K a success

(Story)

May 03, 2013

Local restaurants offer good variety

(Story)

Apr 19, 2013

The 1920s are calling

(Story)