Cupid has me in a chokehold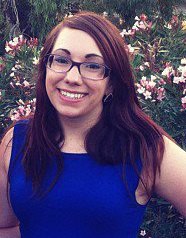 I have heard it all before, Valentine's Day is a manufactured holiday, it's cliché, it's contrived.
Sure, all those things are true. But I don't care V-Day Scrooges. I am filled with love and appreciate the chance to overindulge my loved ones on Cupids holiday.
I have always thought that Valentine's Day and Christmas are extremely similar holidays. Both holidays are centered on love, whether with that special someone or one's own family. The commercialization behind both holidays is over the top, with ads promoting grand purchases to present to the ones you love. Spending time with and acknowledging cherished loved ones is a very important element of both holidays as well.
But the sentiments I love most about Valentine's Day are countless. The homemade cards kids give to their classmates and family are sweet and adorable. Homemade cards are so much more creative and silly then the stale choices that every other child brings to class. They're reminiscent of my own childhood when every kid received a Valentine and nobody was left out or forgotten.
The excuse to gussy up for a fun night out on the town with a loved one is a sweet and memorable moment for everyone involved. The chance to flaunt your special someone in an always crowded restaurant makes one feel special. Even a quiet night in with a special home-cooked meal is romantic and has the same results.
The fresh bouquet of flowers presented in beautiful arrangement always puts a smile on a loved one's face.
Valentine's Day is also the only time where it's socially acceptable to wear pink and not be mocked for looking like a third grader, and that's something I think we can all appreciate.
Oh and the chocolate, how did I forget the delicious chocolate. Chocolate is always a plus.
Valentine's Day isn't solely for people in a relationship; V-Day can be celebrated with as much fun when single. Almost every activity is fun when solitary. Head to the theater and view an Oscar nominated film for the upcoming Academy Awards or have a night in watching your favorite television program or films while splurging on your favorite foods. Spend this time doing things that you love, focus this day on loving yourself and treating yourself to your hearts desire.
If being by yourself isn't your cup of tea there are multiple options to ensure a successful fun night. Go out with a group of friends to a restaurant and sample every dessert on the menu to hit that sweet tooth. A low key night with your friends is just as good as going out. Ladies may I suggest a spa night? Try some makeovers, a new fun hair-do, dress up for no reason, some well deserved girl time is a good chance to reconnect with some friends. And for the men, honestly I have no idea what men do in they're in the company of other men, arm wrestle? Eat large portions of red meat? Go into the woods and cut down trees wearing flannel?  Enjoy your time relaxing, and doing things that only you can truly appreciate.
Appreciating yourself is an important thing to do for yourself once in a while, take time to splurge on favorite guilty pleasures, that nobody in your social circle has the same tastes in. Maybe your friends enjoy different music than you  and don't allow you to play it when you're together. Perhaps your prefer differing cuisines.
So I ask you, what's so bad about Valentine's Day? It's a day when thoughtful gifts are exchanged, sentiments of love are expressed, time is spent with loved ones, friends, family or that someone special, and overall a fun and silly day will be had for all.
Leave a Comment
About the Contributor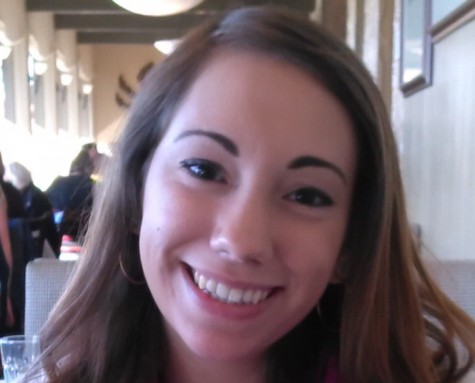 Alexandra Tagliamonte, Writer
Alexandra Tagliamonte, 21, is a Staff Writer for the LMC Experience. In the past she has served as Co-Editor for the Campus page for the Fall Spring semesters...