Show more diversity on TV
As an avid fan of television I watch my favorite programs as often as my busy school and work schedule will allow. From comedies to drama, action to romance I watch a lot, probably a lot more than I should, but no one is perfect.
While watching TV recently, it struck me that there is a huge problem with primetime television. There is a strong lack of diversity.  Entertainers of color are present on the small screen, however the vast majority do not hold their own shows; they are subject to bit parts in an otherwise all-white cast.
Not only are the ethnic actors underrated and underused but they are also being represented poorly during the pivotal hours of television.
And I'm still shocked to find that size is still an issue, as there are little-to-no overweight actors sharing their talent.
Am I to believe that during the whole primetime block the characters of the television shows we all love so dearly all look the same?
All people know and are friendly with only one ethnic person? That being on the heavier side of life is unheard of? I refuse to accept that. Television should reflect the society more accurately as a whole, not in selected parts.
Daytime television has made strides and even successes in this area, with Queen Latifah, Cedric the Entertainer, Steve Harvey, Michael Strahan and others leading plum shows and acquiring mass audiences.
However when night comes much of this cultural flavor diminishes. Only a select few network series-including ABC's "Scandal", starring African American actress Kerry Washington; Fox's "The Mindy Project" with Indian American actress Mindy Kaling; and CBS' "Elementary" with Asian American actress Lucy Liu-feature minorities in lead roles.
Only two major networks feature overweight leads, ABC's "Super Fun Night" starring Rebel Wilson, and CBS' "Mike and Molly" with Melissa McCarthy and Billy Gardell are the only three stars who represent the overweight set.
"There's a lot more at stake in prime time, with productions that involve large casts, a slew of writers and technicians," said Darnell Hunt, head of the Ralph J. Bunche center for the African American Studies at UCLA, who is conducting an analysis of the diversity of casts on cable and network series, in a Los Angeles Times article.
He added that television executives develop shows with an eye towards an international market, and worry that foreign buyers might be hesitant to buy a show with an ethnic lead. "Looking for the broadest appeal possible," Hunt said, "network executives almost always favor white leads for primetime shows."
I find this information unsettling, the world is not black and white, it is a melting pot of interesting and different characters. There's no reason why people of color can't hold stronger story lines, whether they are a central character or a part of an ensemble cast, the opportunity for growth needs to be given.
The same should be said for heavier actors, the shows main purpose should be delivering a solid story arc, however the scripts obnoxious comments about the characters weight becomes the focus. Instead of creating character development, overweight actors are faced with becoming the joke of their own show.
The entertainment that viewers consume are heavy influences, with this in mind, it's surprising that the material given to audiences is so archaic.
Society is diverse and it's time that primetime television makes a change to reflect society in a real way.
Leave a Comment
About the Contributor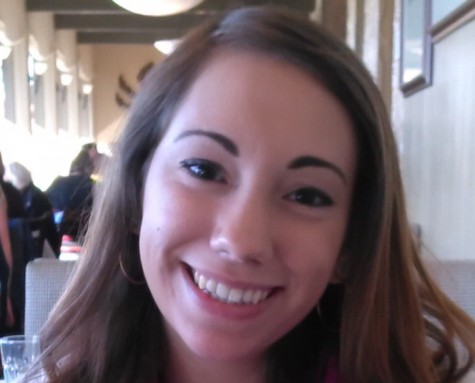 Alexandra Tagliamonte, Writer
Alexandra Tagliamonte, 21, is a Staff Writer for the LMC Experience. In the past she has served as Co-Editor for the Campus page for the Fall Spring semesters...