Henderson strikes a chord at LMC
Long time educator finds his rhythm among best on campus
Los Medanos College Music Professor and newly elected Academic Senate President has led a fulfilling life. From a rough childhood to  living his life's dream as an educator, Silvester Henderson is a true Cinderella story.
As a child, Henderson had to place cardboard inside the soles of his worn out shoes to extend their life. In his neighborhood he was faced with gangs constantly at war with each other, and the pressure of drugs surrounded him. He soon found the importance of survival.
His family barely made ends meet, his mother worked as a wool-presser making $2 an hour, and his father as a naval supplier. With both incomes they made about $6,000 a year in 1960's East Oakland. Their family counted themselves vlucky. They had jobs when many in the neighborhood couldn't say the same.
"My upbringing was very poor, however, my family emphasized education," said Henderson.
Henderson also struggled as an overweight child. Henderson recalls the second day of junior high when he was beat up in the shower for no reason other than his weight.
"That's just how they were," he said.
Eventually, his self-esteem suffered and he searched for a way out. He found an escape through music. His interest in music blossomed when he was five and visited his aunt's house, where he would mess around on an old family piano while his mother got her hair done. His mother saw her son's passion and the family saved $300 to purchase a piano when Henderson was eight years old.
"Music is the most important tool that supports all aspects of learning. It supports calculation, reading, leadership, writing, analysis, marketing, creativity and communication," Henderson said.
He began studying music with his cousin, Larry, and then with a handful of teachers. He loved playing classical music and decided he wanted to teach someday. Then, at church, a woman named Helen Stevens showed up with her choir, the Voices of Christ, for a special event.
Henderson was mesmerized. "I remember begging my mother to let me study with her," he said.
He studied with her for years, and when he was 16 he started taking classes at San Francisco State University while working seven different jobs to pay his way. He delivered medical supplies, he cut grass, he cleaned peoples' homes — anything. He also started playing piano and singing at weddings and funerals.
"I was hustlin' all the time," he said, laughing.
"My parents taught me that, and we knew there was a sense of perseverance and hard work inside of us, and that was better than any financial gift," he said. "They were just doing well enough to be able to survive on their own, so they wanted us to be independent."
Last year Henderson was a quarterfinalist for the inaugural Grammy Music Educator Award, which is designed "to bring attention to the excellent and impactful work being done by thousands of music teachers across the U.S." The award comes with a $10,000 honorarium, but that's not what excited Henderson.
"My goal wasn't for me to gain money," said Henderson, who is also the longtime music pastor at Palma Ceia Baptist Church in Hayward. "My goal is to impact and affect the lives of young people."
Now Henderson, 54, is one of the Bay Area's most celebrated music professors and choral instructors and has cultivated an impressive career not only in music, but in education as well.
Henderson has been a music professor and choral instructor for over 30 years, and has designed an accredited gospel music curriculum that is currently being used in some of the nation's largest colleges and universities.
His resumé is extensive as well. Henderson taught in the San Francisco State music department for thirteen years. He then followed that feat by twenty years of teaching music and African-American Studies at University of California, Berkeley. As well as serving as LMC's music department chair for the past thirteen years, he has recently been elected Academic Senate President at LMC.
"(My goals are) to deliver the best service that I can as the Senate President. I am working hard to improve upon the structure of the Senate meeting, while being innovate in offering new conversation topics and procedures," Henderson says of his new position as Academic Senate President.
"What I appreciate and value most from Professor Henderson is his ability to relate to his students and communicate and teach despite our differing backgrounds and learning styles,' LMC student Amber Griego says. "Taking his voice class has brought me substantial growth. It's especially helped in building my confidence on stage and stregthen and develop my technique."
Henderson also dabbles in real estate; he is the owner of Mr. Gospel Properties and is an active real estate investor.
"You were not going to become wealthy being an educator," he says. "That's where real estate came in." His home in an upscale gated community in Pleasanton is a testament to his success.
Henderson not only has a successful career, but also found success in his personal life.
He has been married to his wife Cecile since he was twenty-two and has three daughters: Carlena, Celisse and Charde.
Henderson often reflects on his time spent as an overweight child who was constantly surrounded by the pressure to fail but never wanted to do wrong.
"I remember telling myself, 'I don't want to live like this. I don't know what to do, I just know I want something else.'"
View Comments(1)
About the Contributor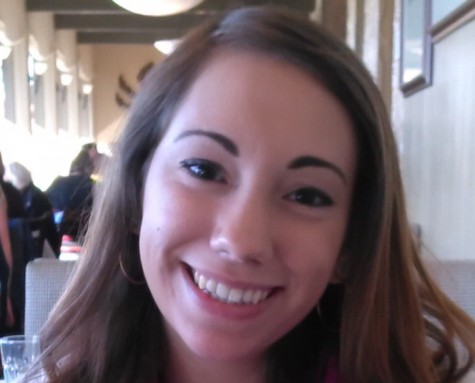 Alexandra Tagliamonte, Writer
Alexandra Tagliamonte, 21, is a Staff Writer for the LMC Experience. In the past she has served as Co-Editor for the Campus page for the Fall Spring semesters...