New equality standard
Neutral facilities embraced
All future buildings at Los Medanos College will feature gender-neutral bathrooms. The declaration from LMC President Bob Kratochvil resulted from the recently held Los Medanos Associated Students (LMCAS) student lead conference, "Elevating Diversity Conference: Sexual and Gender Identity," which brought up the topic of inclusivity and the accessibility for transgender students.
"I confirmed with Russ Holt that the College Complex remodel includes two gender neutral restrooms.  This should be, and will be, a standard for all of our new buildings," said Kratochvil.
"Specifically, access to bathrooms that allow a safe environment in which all students can thrive: LGBT identified students and disabled students particularly!" Walker said.
During the conference, Spectrums Education Director Candice Bell was able to get the campus to have gender binary bathrooms converted into gender-neutral bathrooms for the day.
Because there were no issues or problems, this opened the eyes of LMC President Bob Kratochvil. He understood the gravity of providing bathrooms where transgender students have a safe environment in which to use, and a plan of action was formed.
"Our ultimate goal here at Los Medanos College is to provide an environment that supports student success for everyone attending our college. Safety is a top priority for us at all times and is a key part of providing that learning environment," LMC Grounds Manager Russ Holt said.
It was after the moderated discussion when President Kratochvil sent out an email announcing, after much thought and discussion with his peers and colleagues, that the single stall bathrooms in the Science Building were to be made gender neutral right away. In addition, the Brentwood Center Campus will also house gender-neutral bathrooms.
"This is not only an amazing decision by President Kratochvil, but it's history in the making for our college" Walker said adding, "this decision by President Kratochvil shows that he truly leads by example and wants our college to be accessible by all student populations."
The change has brought nothing but cheers from LMC's LBGT and ally students like student Jorden Bonwell. "I think this change is a positive thing, it's time to include everyone into a place where they feel the most comfortable," she said.
Leave a Comment
About the Contributors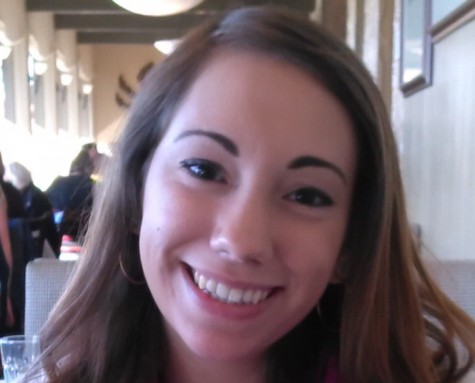 Alexandra Tagliamonte, Writer
Alexandra Tagliamonte, 21, is a Staff Writer for the LMC Experience. In the past she has served as Co-Editor for the Campus page for the Fall Spring semesters...