'Hello' Essay-editing
Service lends quick writing aid
Students in need of assistance in editing, proofreading, or general guidance in regards to writing assignments often feel limited to where they can turn to. A professor's time is limited and office hour slots fill quickly. An advisors time in the Center for Academic Support is also sparse leaving students to feeling helpless and wondering what to do with their essays.
Frantic students have often thought it a grand idea to purchase essays from the internet, which never leads to anything good, as plagiarizing can lead to serious disciplinary action.
This is where Hello Essay comes into play; Essay is the first essay-editing site that holds a strict code of ethics.
Hello Essay was launched in May 2013 by NYU graduates Zack Homer and Corey Sherman. The website was developed over a course of a year, with the intention of providing students with spot-on and speedy writing support.
"Writing has always been a strong skill for me and a passion of mine," said Homer. "However, I always thought that when a parent or friend, for instance, reviewed a piece of writing, extensive changes would occur, often changing the author's voice or the input was not all that helpful."
Services range from $39-$99 and each service offers the editing process; the price rises due to a speedy turnaround as well as a more in-depth evaluation of the assignment. If a potential user is interested in purchasing a service from Hello Essay, they have a few options in order to make their essay or personal statement the best it can be.
"Hello Essay was created in the hopes of offering writing and ESL centers a safe place to send students who require assistance beyond the center's time or availability…and it was established to finally provide students with one honest, legitimate, and useful tool," Homer added.
The first step is to select an editor. The editors are all experts in a specific subject the student chooses. The student will then provide an Essay introduction, explaining the assignment, their personal concerns and any other messages they would like to relay.
The editor then reads the document, understanding the prompt and concerns, and if they have any follow up questions will reach out to the student.
After precise examination, the editor will return the essay to the student with their edits, comments, and suggestions and provides a "Hello Assessment", and evaluation with ratings, strengths and weaknesses, within the allotted time frame the student has chosen.
If a student has any questions or concerns with the edited essay they may contact their editor for clarifications, however the editor is only required one edit per submission.
"This policy avoids the abuse of our editors' time," Homer said.
While a new outlet where students can receive help with their personal statements and writing assignments might seem like a student's dream, others aren't convinced.
LMC English Professor Barbara Austin, whose own essay prep business, College Quest, which aims to help high school parents and students with transfer and scholarship essays in the Transfer Center here at LMC. She has been doing this for free since 1996 and in 1999 was awarded the Title 5 Grant and established what is now known as the Core.
Austin thinks students should stick to the resources that their school offers.
"I do not think Los Medanos students should have to pay for transfer and scholarship essay support since we have over forty hours of writing consultant helping right in our own Core for free," said Austin. "We are open five days a week to help all students. I have trained all our current writing consultants about how to help students with their UC transfer essays, common app essays and personal statements for scholarships, so they are knowledgeable and prepared to help."
However LMC students still have their options whether they take Professor Austin's advice or not, as there may be pros and cons to both services.
Hello Essay boosts impressive editors who hail from prestigious universities such as Oxford, Harvard, Columbia, Johns Hopkins and many more. In some instances Homer and Sherman contacted such individuals hoping they would fit in nicely with Hello Essay family. They are also in contact with academics from universities for potential positions.
In Homer and Sherman's previous professional careers as tutors they have witnessed the difficulties at English and writing around the globe. They have discussed with writing consultants around the world about the presence of essay mills and how many students will fork over a heavy sum for help with assignments and personal statements.
Leave a Comment
About the Contributor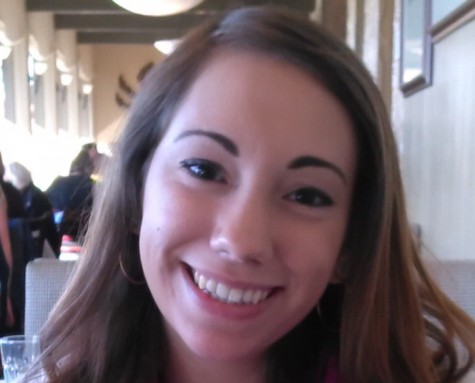 Alexandra Tagliamonte, Writer
Alexandra Tagliamonte, 21, is a Staff Writer for the LMC Experience. In the past she has served as Co-Editor for the Campus page for the Fall Spring semesters...