'Virgin' clinches Golden Globe
If you're not watching the new fall television program Jane the Virgin, you're truly missing out on a fresh and charming new addition to this year's lineup. Critics and audiences seem to agree as Jane's star
Gina Rodriguez recently won a Golden Globe for her performance bringing home The CW's first win ever after only nine episodes.
The accidental-pregnancy
premise sounds laughable and absurd; however it's the down to earth, playful and good-hearted humor that makes the show so enjoyable.
The comic telenovela, about a chaste woman who is mistakenly inseminated by her baby daddy's
gynecologist sister, has a strongly constructed pilot, along with the luminous Rodriguez as the instantly winning title character. Not only did the pilot deliver a strong first impression, but it also has been the
subsequent nine episodes over the
last few weeks that have been just as good or even better than the last.
The show is having fun and it pays off big for viewers at home. The rico-suave voiceover and cheeky screen captions bounce commentary off the storylines, and the show gets a particular kick out of visual and
dialogue-based twists. For example, when Jane and her fiancé have a conversation seemingly
related to having sex for the first time, which takes a weird turn ("I promise it'll be quick," he says) until we see he's accompanied her to an appointment. This kind of tongue-in-cheek
tete-e-tete is the kind of refreshing dialogue that is missing from other shows on television.
If you've been holding off on watching because it sounds ridiculously soapy, I implore you to
give Jane a shot. And if you feared committing and getting your heart broken,
fear not, The CW has decided to carry the show to full term, with a full season order.
Leave a Comment
About the Contributor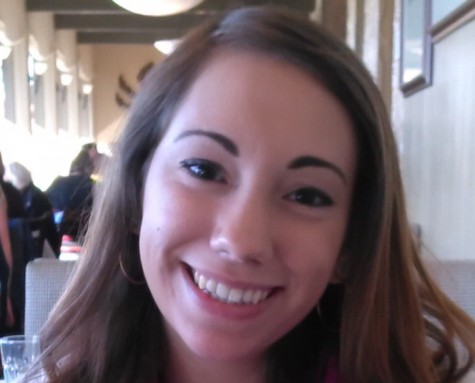 Alexandra Tagliamonte, Writer
Alexandra Tagliamonte, 21, is a Staff Writer for the LMC Experience. In the past she has served as Co-Editor for the Campus page for the Fall Spring semesters...