Mustangs set to swing into season
Opening day awaits both teams
America's favorite pastime is back in full swing and the sound of aluminum bats connecting with a pitched ball fill the air.
Men's baseball and women's softball have been on their respective fields getting ready for the campaign, and now both seasons are here.
Both teams start out on the road this weekend, and they are both eager for opening day.
Baseball Head Coach Anthony D'Albora is entering his second season at the helm and his third overall, and while he has been on staff the team has thrived.
They have been to the playoffs both years that he has been on staff, and it appears the team will make it three for three this season.
To be able to say that we got to the playoffs three years in a row would be a tremendous accomplishment for the program said D'Albora.
In order for that to happen, he will be leaning heavily on the leadership of his returning sophomores.
Leadership from these players will be their key to success for this season, but softball won't have nearly as many returning players to lean on.
While some may see the lack of experience as a negative, softball head coach Tim Griffith sees that as a positive.
"We have only two sophomores, so we have a team of freshman that are amazingly athletic," said Griffith. "Getting them up to speed to the colligate level from high school is going to be paramount, and when they do that, if they return, we will have a large body of sophomores that are well experienced."
Griffith sees this as the key to not only compete this year, but to be a contender next season as well. If everything works out, he believes they will be doing what the men's team has been doing for so long; challenging for a state title.
D'Albora knows how close they were to winning last year after winning their first game in the playoffs, and because of this victory, the goal this season is to finish.
"At the end of the day we didn't win the last game we played," he said. "We've got to finish every play, we've got to finish every pitch, we've got to finish every inning and we've got to finish every game."
He believes if his team can do that, they will be playing for a State Championship this season.
Griffith wants his team to play for a championship as well, but the primary goal is to just get better.
He believes they will because his team is resilient, but there will be obstacles to overcome.
On top of the team being compiled of mostly freshman, the team's two pitchers are also the team's only catchers.
"While one pitches, one will catch and vice versa," he said. "Pitching is such an explosive dynamic position that uses lower body core…and catching has tremendous demands on the core too. Those girls are going to have to be special, stay healthy, stay strong and have to work on their endurance."
It may be hard to bring the team together and bypass the difficulties of having players play the same two positions. If they can overcome these problems, Griffith believes this team will surprise people.
Both coaches want to win the championship and both share the same goal to move their student-athletes on to the next colligate level, and that starts with the first game of the season.
Men's baseball has their first home game on Tuesday, February 4 at LMC, and the team hopes to have the support of the school behind them.
D'Albora believes the teams' chemistry will make them a fun squad to watch.
The softball team will not have an official home game at LMC until February 21st, but he believes that people should be in the stands when they do.
Griffith said anyone who comes out will enjoy what they see.  Softball is a much faster sport, and the skills these female student-athletes exhibit on the field is exciting.
"Home field advantage is an advantage only if you have the support," he said.
Leave a Comment
About the Contributors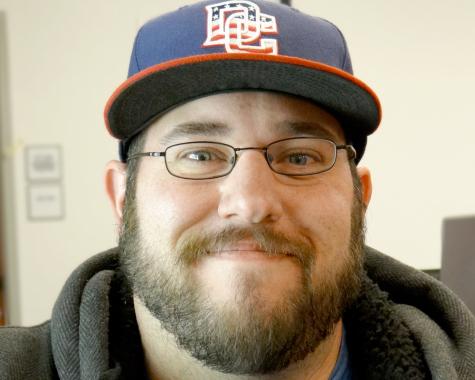 Steven Luke, Sports Editor
My name is Steven Luke and I am currently in my fifth semester at LMC and my third on staff for the LMC Experience. This semester I am the Sports Editor...