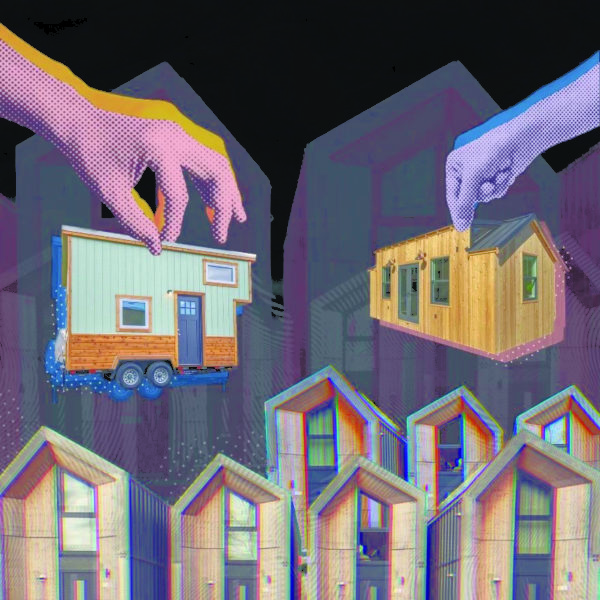 Editor's note: This is the eighth installment of "A Tough Climb," a nine-part series capturing the housing reality in Contra Costa County. Conversations of homelessness and lack of affordable housing have been ongoing for decades, but what progress has been to solve this issue? The Experience's housing series was designed to give readers a better understanding of the struggles many face and the steps being taken to improve housing accessibility for all. 
While homelessness rages on across Contra Costa County, people have taken note and many non-profit organizations have banded together to help prevent homelessness and housing insecurity. Although the state and county continue to try to commit resources to homelessness, nonprofits help out by examining new legislation, providing outside support and communicating with officials to roll out new programs. One of these non-profit programs is the Multi-Faith ACTION Coalition.
The coalition is a non-profit organization designed to help combat societal issues that contribute to poverty. The organization has five task forces that are dedicated to dealing with issues from racial injustice to economic justice. One of the task forces is dedicated to housing and shelter.
Since its founding nine years ago, the coalition has had community meetings and seminars with the local community in Antioch to bring awareness to issues that cause poverty. According to Douglas Leich, who leads the coalition's Steering Committee, many of these seminars and meetings, "were about different topics, but housing has certainly been a primary topic."
On top of this, the coalition has partnered with other non-profit organizations to host forums and bring awareness of these issues to the community.
"The only way to make change is to raise awareness of what are the issues and what are the problems," said Leich.
This extends into housing and having discussions about several housing issues, including homelessness.
"The bottom line is just that there just isn't enough affordable housing for the population of the Bay Area," said Leich.
But this is set to change soon as the Multi-Faith ACTION Coalition has partnered with the city of Antioch as well as other non-profit organizations to bring affordable housing to the city. They aim to do this by building mini homes on congregation-owned land, as well as creating new Accessory Dwelling Units, ADUs. This program comes after Antioch was awarded a $500,000 grant to help advance meaningful policies impacting future residents.
Antioch partnered up with many non-profit organizations to improve affordable housing and Meredith Rupp has played a pivotal role in the advancement of these projects. As a fellow working for The Bay's Future, Rupp works as an intermediary between Antioch and non-profits to ensure work is being done to get these plans rolled out, as well as working on general affordable housing policies.
Rupp has been working closely with HOPE Solutions, another non-profit organization, on the use of micro homes and the idea has gotten unanimous approval from Antioch City Council.
"They are these smaller footprint homes that are 700-1,000 square feet, so honestly bigger than my apartment, but still small compared to a traditional house," said Rupp. "They would pair them with supportive services. Things like mental health or substance recovery or if they're survivors of domestic violence."
The plan and ideas have been talked about  by many congregations in which these homes would be placed and the reception "seems positive" said Leich. According to Rupp, the community output has been "really helpful."
But before these homes can be built, Rupp must work on sorting out some zoning issues.
"Even though there's 75 acres [of faith-owned land available], only one-third of the sites allow multi-family residential and unfortunately there's a lot of inconsistencies with those sites from zoning to general plan. So it's not an easy fix," said Rupp.
  Not only this, but these micro homes would also require special ordinances to be put in place by Antioch because they are not single-family homes or multi-family homes. These homes would be smaller and thus would require a new set of standards to designate them.
According to Rupp, both of these plans are at different stages in the planning process.
"The ADU [plan] is definitely in the planning stage," said Rupp. "The faith-owned land and micro homes [idea] is also in the planning stage, but later on."
Until Rupp can sort out these zoning issues and create concrete plans for building ADUs, the project's timeframe is currently unknown. Rupp aims for progress before her time as a fellow ends in July 2024. For now, Rupp is set to try to get the ordinance passed in the fall or winter of 2023 to allow micro homes to be built.
Editor's note
A Tough Climb is a nine-part project that addresses housing insecurity in Contra Costa County from diverse perspectives. Check out the other related stories.