Volleyball tramples Eagles
Winning 5 of their last 6, Los Medanos College Mustangs volleyball waltzed to another easy victory against Mendocino College Tuesday, Nov. 10, winning three games to none.
Mendocino never looked quite threatening and LMC freshmen Caitlin Sadler and Taylor Green led an explosive, if not sometimes inconsistent, offense to 25-17, 25-12, and 25-13 wins.
Head coach Lou Panzella said he was proud of how his team played.
"The girls stepped up, [they] played pretty well," said Panzella. "We served the ball really well, Linsey Baynes had 11 aces."
The Mustangs started out slow in the first game, getting a solid lead then stalling out, allowing the Eagles to get themselves back into the game.
A strategic timeout at 23-17 allowed LMC to gather their wits and get the two points to finish out the game.
The second game began with a 10-1 LMC run. LMC continued to dominate the game, but once again, struggled to finish once they hit 22 points.
Mendocino managed to score six quick points, but LMC were unlucky not to finish the game when a nice kill was called back due to player contact with the net. The game ended 25-12 on a good kill by Sadler.
After a group of Mustangs warmed up for the third game by seeing who could successfully pat their head whilst rubbing their belly, they raced out to a 14-1 lead on the back of a superb run of serves by freshman Aubrey Dejesus and a couple of precise kills by Sadler.
The win brings LMC to 11-3 in conference play, one game behind Napa, who they play at home Friday night.
Napa won 3-0 the last time the two teams met, but LMC will need to beat them as well as conference leaders Yuba next Tuesday to force a tiebreaker match.
"We're still in the mix. Last night we had to win, and we did," said Panzella. "We still control our destiny. We have to get a little bit lucky, but it's still out there for us to get."
Leave a Comment
About the Contributors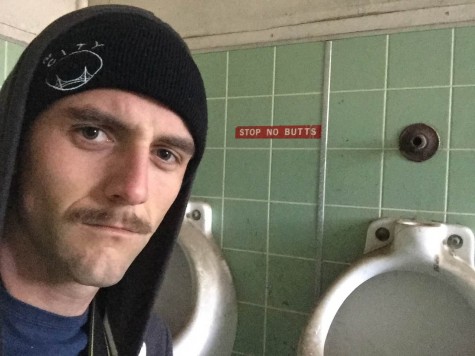 Tyler Mortimore, Staff Writer
I graduated from Rio Vista High School in 2010 and goofed around for a couple years before registering at LMC in spring of 2013. I continued goofing around...
Joseph Delano, Contributor
Hi! My name is Joseph Delano. I am 27-years-old, hailing all the way from Bethel Island. I have been at Los Medanos College for 8 years… for you math...