LMC baseball honored
Awards plentiful for sixth place Stangs
When a team finishes in sixth place and misses the playoffs, there is usually not a lot to be excited about, but Los Medanos College baseball had plenty to be excited about after the season as seven players were honored with Bay Valley conference awards.
"Not quite the finish we hoped for, but definitely some guys who put together some good numbers," said head coach Anthony D'Albora before the conference awards meeting, and it appears everyone involved in conference voting agreed.
Despite the record, the Mustangs were awarded with one player named to the first team, outfielder Jerome Hill, two players to the second team, three honorable mentions and one player, Jared Ambuehl, was awarded with a gold glove.
The honorable mention awards went to infielders Derek Slate and Carlos Carrillo who consistently contributed on offense and starting pitcher Brian Womack who had a dominating stretch of three straight complete game wins.
The two players who were honored as second team all-conference were catcher Ethan Utler who was second on the team in runs batted in and will be returning to the team for 2016, and starting pitcher Mike Alexander who was the workhorse on the staff pitching in a team high 89 innings.
Utler was happy to be recognized with the award, but said the award motivates him to get better for the next season.
"It just motivates me to get better for next year because there is definitely still room for me to grow and get better," he said.
While the award motivated Utler, it meant something a little different to Alexander.
The award was a sign of accomplishment for Alexander who hadn't played organized baseball in five years before this season.
"It makes me feel accomplished coming from where I was at a year ago to now," he said.
The one and only first team selection was Hill, who knew coming into the season, he was going to have to be one of the key offensive players. He was not just one of the keys on offense, he was the key as he led the team in batting average, runs and stolen bases as well as finishing second on the team with 18 runs batted in.
"Last year I knew I was battling for some playing time, but I knew if it was a close game I'd be to come in and play for defense. I just needed to get my hitting to come around and eventually it did and I got the late start last year to finish off the season," Hill said. "I knew coming into the season that I'm supposed to be the guy in center field the whole way through so I just worked hard to produce and stay in that spot."
His hard work paid off not only for him but the Mustangs as well.
The final award for the team was a defensive award for Ambuehl who did not make a single error in 34 games in the outfield and has not made a single error dating back to his time at Heritage High School in Brentwood, Calif.
While outfielders get fewer opportunities to make mistakes than other defensive players that is still quite an accomplishment, and was the reason he was honored with the Bay Valley gold glove award.
With that many players winning awards, it's easy to see this team had potential to be better than their sixth place finish suggests. Ambuehl said they had the ability and talent to be a better team.
"I think, our kind of team, we didn't have a bunch of D-1 (division one college) guys, so we needed to make all the routine defensive plays and it just didn't seem to happen that way, and then calls started to go against us a little bit," he said. "Every game was like a run or two, and we could've been looking at a 20-16 season instead of a 17-19, but it just didn't work out that way."
Even winning half of the close games in conference would have dramatically changed the Mustangs season as it would have given the team four conference more wins, and a third place finish in the Bay Valley.
Ambuehl wasn't the only player who believed this team had the talent to finish with a better record, his sentiments were echoed by Hill, Utler and Alexander as well as by D'Albora.
With the season over and the awards out of the way, D'Albora will look to rebuild around returning award winning players Ambuehl, Utler and Alexander and get back into the playoffs in 2016.
Leave a Comment
About the Contributors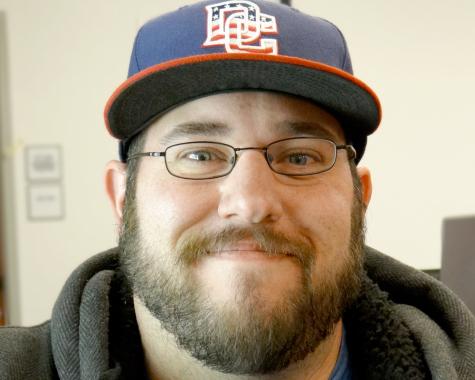 Steven Luke, Sports Editor
My name is Steven Luke and I am currently in my fifth semester at LMC and my third on staff for the LMC Experience. This semester I am the Sports Editor...