Softball honored with awards and achievements
Eight players take home conference accolades
When Tim Rognlien took over as the head coach of the Los Medanos College Softball Team, it was on an interim basis until Athletic Director Richard Villegas found someone who would take over the job full-time. At an awards ceremony to honor the team's eight Bay Valley all-conference award winners, Villegas announced that Rognlien is staying on to take the job.
After a season in which the softball team improved by 12 wins over the previous system, there was cause for celebration.
When eight members of the team were honored by the Bay Valley, it became a priority to honor the team and the athletic department did so with a dinner catered by Little J's of Pittsburg, Calif. followed by an opening speech by Villegas and Rognlien announcing and handing out the awards.
In his opening speech, Villegas thanked everyone who helped out during the season from the new announcer for the team to the people who ran the concession stands.
He told the audience this team was not just full of great players but great students as well, and said he will be nominating them as all-academic team in the fall.
He spent much of his speech talking about his relationship with coach Rognlien that dates 20 years.
"I trust him with my kids, my dogs and I trusted him with my LMC softball program, and he did a good job," Villegas said.
When Rognlien took over the podium he addressed Villegas.
"For a guy that trusts me so much, I'm wondering why he has that refrigerator padlocked on the patio when I come looking for a Bud Light," he joked about when he visits Villegas' house.
Rognlien kept the mood light most of the night making jokes left and right while giving the girls compliments on their play the entire way.
First up on the list was the all-conference honorable mention and Rognlien had three of his girls to honor, Ashleigh Stephens-Coley, Quincy Pierce and Crystal Hicks.
There were notable emotions during the first awards. Stephens-Coley was noticeably surprised when her name was announced first.
"I didn't think I honestly qualified for any of these things so I was kind of surprised," she said.
When Hicks was announced last the mood changed as Rognlien got choked up talking about Hicks and her eyes, in turn, began to well.
Rognlien is partial to infielders because he too played second base and commented that he believed she was the best second baseman in the Bay Valley.
"This girl had the best footwork of any female softball player I've been involved with, outstanding," he said of Hicks.
Before getting into the second and first time awards Rognlien took time to hand out the team awards of most improved and defensive player of the year.
Gabrielle Worley was honored as most improved while Hicks was honored as the defensive player of the year.
Rognlien kept his speech about Hicks short so they could keep their emotions in check but took time to praise Worley about her improvement as a slap hitter and her speed on the base paths.
Out of 17 steal attempts, Worley went 100 percent as she successfully stole 17 bases this season.
With five awards left Rognlien broke right into the second team all-conference honorees.
Brittni Brown, Vaneasia Olson and Jasmina Cross were all honored and Rognlien took time praising each, but took time to tease Olson about her Southern California roots and how confident she was the first time he met her even though she had a lot to work on.
The big awards of the night were unanimous first team all-conference selections, the two team captains, Lyrica Langlois and Jenna Leavitt.
Langlois was also honored as the team's most valuable player and Leavitt finished second in pitcher of the year voting for the Bay Valley.
Rognlien praised both players but his biggest point about both was that he believed and fought for them as Bay Valley player of the year and pitcher of the year, and both finished just short of all-state.
The ceremony ended with well wishes to the sophomores.
Leave a Comment
About the Contributors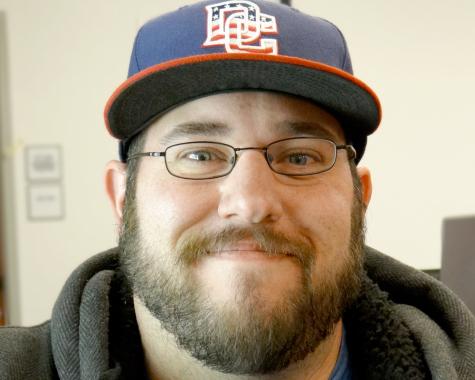 Steven Luke, Sports Editor
My name is Steven Luke and I am currently in my fifth semester at LMC and my third on staff for the LMC Experience. This semester I am the Sports Editor...