Clutch hitting gives Stangs a win
Mustangs defeated their geographic rival, the Diablo Valley College Vikings, Tuesday, Feb. 17 behind strong pitching and clutch hitting late in the game.
The pre-conference schedule is used as a warm-up for teams to get ready for the conference schedule. A slow start will not kill a team, but having lost five of their first eight games, the Mustangs were in need of a win. To get that win they sent Brian Womack to the mound and he brought toughness to the plate that the team needed to overcome early mistakes.
Womack got off to a fast start putting up zeroes in the first three innings and got an early lead from his offense that took advantage of early mistakes. In the fourth and fifth innings, his mental toughness was more impressive than his ability to throw strikes as he overcame the fact that he was up four runs, only one of which was earned, and still managed to finish seven innings.
"The beauty for Brian, especially in that inning [the fourth], he gives up a double to give up those last two runs, and he just takes a breath and moves on. There was nothing less aggressive about him," said head coach Anthony D'Albora about his starting pitchers performance after giving up three runs early. He continued, "I thought his last inning was his best inning. That's a mentality thing; there is nothing physical about that. He was just locked into continuing to make the next pitch."
Womack's strong final inning combined with the exit of Vikings starting pitcher Eric Crispell woke up the offense for the Mustangs as they exploded for three runs in the bottom of the seventh to take the lead back.
The bases were quickly loaded after two runners where hit by pitches and a bunt single bringing up second baseman Derek Slate to the mound with only one out in the inning.
"I was just sitting dead-red fastball like usual and I saw one up, got on top of it, and drove it to the outfield," Slate said of his at bat with the bases loaded.
A drive into the outfield landed for a double scoring two runners and giving the Mustangs a 5-4 lead. Catcher Ethan Utler followed with a sacrifice fly to score the runner from third and the 6-4 lead would hold up as the final as the bullpen closed out the final two innings without allowing a hit.
Keys could easily be the pitching or the clutch hitting of Slate and Utler, but for Slate he believes the defenses ability to overcome an early error that lead to three unearned runs was key.
"Our team helped us by turning a lot of double plays," he said. "It was a team effort."
With three games left before conference play the Mustangs will work on consistently getting all-around team efforts.
The Mustangs begin conference play at home against Folsom Lake at 2 p.m. Tuesday, Feb. 24.
Leave a Comment
About the Contributors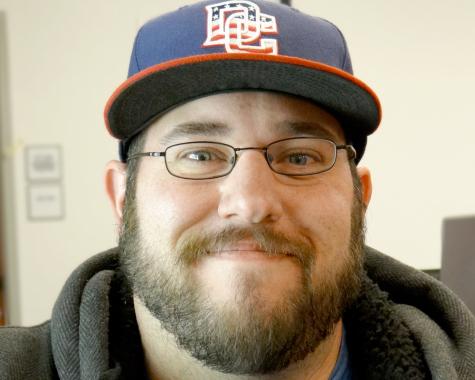 Steven Luke, Sports Editor
My name is Steven Luke and I am currently in my fifth semester at LMC and my third on staff for the LMC Experience. This semester I am the Sports Editor...