Soccer back on right track
Stangs patched up after injuries
After dropping four straight games, the Mustangs have bounced back with back-to-back wins including a 4-0 win at home over Contra Costa College. The win gives them six overall on the season with four games left, three times as many as they won all last season.
The win was almost expected as the Comets have only won one game all season, but savvy play on defense caused the game to be much closer than it should have. CCC spent most of their time on defense working on forcing LMC offsides, and it worked to kill multiple runs by the Mustangs.
It worked because it's not something that the Mustangs have dealt with this season, and although they tried to make halftime adjustments, injuries to key players caused a mix up in the lineup in the second half.
"We're not used to teams playing off sides. Personally I think it's crazy to play off sides in soccer," said LMC head coach Mark Bryant. "You have to be extremely organized, have the right type of players and you've got to have some speed and because our forwards aren't really that sophisticated they were caught off sides all game long."
Even though the off sides trap worked it only slowed down the Mustangs slightly as they still managed to score three goals in the first half, and added another one in the second half even after Bryant pulled two of his starting forwards with injury issues.
Those two injuries aren't the only ones that the team is dealing with as they lose defensive sweeper Lauren Ayers was out as she prepares for knee surgery.
With the loss of Ayers, Brianna Farber was moved from midfield to the sweeper position and her big kicks were a key to keeping the Comets off of the offensive side of the ball.
"She (Brianna Farber) came back to the center sweeper, and she did a fantastic job back there, she's got the big kick and it makes a big difference," Bryant said. "She's gonna play there until we get Lauren back. I really liked her in that sweeper, but the competition wasn't that stiff today."
While the game was one sided it wasn't without it's surprises. Late in the first half the center judge was surprised by a bee and was stung in the face near his nose. Play was stopped shortly while the stinger was removed but he stayed in the game.
Farber will get a much tougher test in her new role as the next two games are on the road against second place team Mendocino, and first place team Folsom Lake.
Both games the Mustangs will be the underdogs. Coach Bryant and the Mustangs aren't going to give up. He said they hope to play spoiler, and if they do they could possibly knock Mendocino out of playoff contention and ruin what is currently a perfect season in conference for Folsom Lake.
Leave a Comment
About the Contributors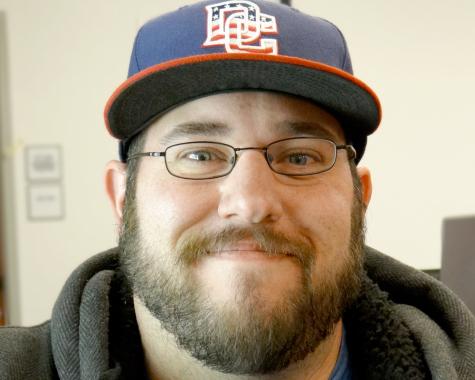 Steven Luke, Sports Editor
My name is Steven Luke and I am currently in my fifth semester at LMC and my third on staff for the LMC Experience. This semester I am the Sports Editor...