Stangs battling for the top
Four games left have a playoff feel to them

With four games left to play in the season, the defending co-conference champions have not put themselves in the best position to repeat, but they aren't out of the running yet.
With a record of 3-3 and 1-1 in conference, the Mustangs look like they are an average team on paper, but the teams they have lost to have a combined record of 16-2. On paper it appears that the Mustangs lost to superior teams, but the teams own mistakes were just as much a contribution to those losses as the ability of the opponents was.
In those three losses they committed 34 penalties for 347 yards and turned over the ball seven times.
Mustangs center Alex Cabral believes that turning around these issues will be a key to turning the season around.
"We need to work on minimizing mistakes, minimizing penalties," he said. "We need to be efficient at a high tempo."
If the team can fix those issues they will still have a shot at a bowl game and possibly the conference championship, but Cabral said it would not happen unless they stop "shooting ourselves in the foot."
Head coach Chris Shipe agreed that penalties and turnovers have killed them this season.
He said the turnovers have been the biggest weakness on offense because even in the first two games of the season they had to come from behind to win because of turnovers.
"We've probably averaged at least three turnovers a game," he said. "Definitely turnovers have affected us."
Even with those turnovers affecting the offense Shipe said that the offense has worked harder each week to overcome and get better.
On the defensive side of the ball there is not a lot they are doing wrong, and a big part of that is defensive team captain Markie Beltram.
Beltram currently ranks in the top ten in the state in five statistical categories, and is in the top five in three of them.
It is his leadership on and off the field that has helped lead the defense to a solid season, but Shipe said at 3-3 there is still room for improvement.
"They've been playing well, for sure, all year," he said. "I can't specifically say a weakness, but being 3-3, that kind of speaks for itself."
Even with those weaknesses at 3-3 the Mustangs still have a shot at winning the conference, but it won't be easy. In order to make a run at the conference they will have to win their final four games, and the team is treating every game like a bowl game.
"Each week is going to be a championship week," Cabral said. "We have to win out and hope that someone else loses so we can get that conference championship."
The first game of the Mustangs run at the championship will take place in Yuba as they take on Yuba City who is also 3-3.
"Every game right now is your bowl game," Shipe said. "Yuba is our bowl game this week. It starts with Yuba, but we have to go 4-0 to have an opportunity to get to a bowl game. As much as we want to say someone is going to knock off Contra Costa or someone is going to knock of Shasta, it's in someone else's hands."
Although they need help to catch Contra Costa College at the top of the conference, the Mustangs still have a chance to help their own cause against Shasta College in the third of their final three games.
There may not be a playoff system in community college football yet, but for LMC they will be playing the rest of the season like there is, and it all starts against Yuba Saturday, Oct. 25.
Leave a Comment
About the Contributors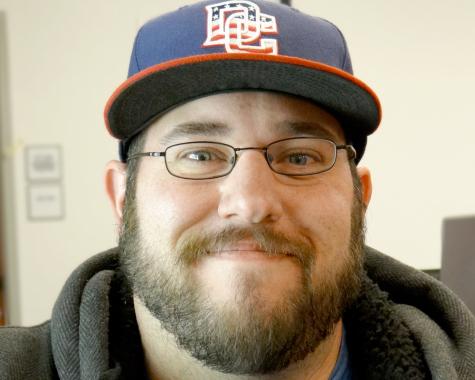 Steven Luke, Sports Editor
My name is Steven Luke and I am currently in my fifth semester at LMC and my third on staff for the LMC Experience. This semester I am the Sports Editor...