Volleyball digs in
Mustangs get off to a hot start
The Mustangs tied for second in the Bay Valley Conference with a division record of 4-1 (7-9 overall) thanks to a four-game winning streak that has included back-to-back 3-0 wins.
Last Friday, Oct. 3, the Mustangs won in dominating fashion for the second straight home game, and the commanding win left an impression on the opposing coach.
Napa Valley Head Coach Kelly Van Winden said that LMC has a ton of talent, and the coaches get the most out of each player on the court.
"I think LMC played with a ton of talent. They use everything they have very well," she said. "They've got six coaches on the sideline, one for each kid, and it shows.  They did a beautiful job."
While she spoke highly of the Mustangs, Van Winden did not have good things to say about her own squad.
"My team on the other hand, is playing in the fear of their own shadow. I haven't seen them show up for about two weeks now and you just saw them not show up again. It could have been a good match, but we chose not to play."
The opposing coach didn't have anything bad to say about LMC and neither did Head Coach Lou Panzella about his own team.
"Typical volleyball, up by a lot then we fell down then we came back," he said. "All they can do is go out and play hard and if they keep doing that then I'm a pretty happy coach."
While both coaches agreed that the Mustangs played well, they had differing opinions about what was wrong with Napa.
When asked about what Napa could do to improve Panzella said, "They can get better coaching."
That could be taken as a dig at the opposing head coach or as an agreement with Van Winden about the amount of coaching LMC has compared to Napa. Either way it is going to continue to be a tough season for Napa while LMC is now tied for second in the Bay Valley conference.
Napa is not the only team that has looked bad when paired against the Mustangs. Last week, Laney College suffered a loss that caused players to argue with each other after the game. Their winnging ways continued on the road as they again dominated a match against their in conference rivals Contra Costa College.
In the match on Wednesday, Oct. 8, the Mustangs won in three straight sets to continue their streak, winnng every set by double digits.
A huge part of the dominating performances is due in large part to outside hitter Taylor Scriven who continues to lead the state in kills with 302 and ranks fifth in the state with a mark of 4.87 kills per set.
The Mustangs will look to be alone in second place and continue their winning streak as they play at home against the team they're tied with, Yuba College, Wednesday Oct. 15 at 6 p.m.
Leave a Comment
About the Contributors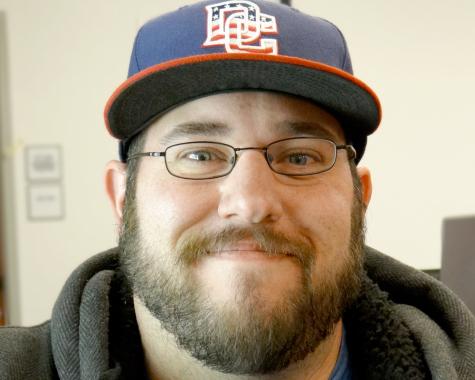 Steven Luke, Sports Editor
My name is Steven Luke and I am currently in my fifth semester at LMC and my third on staff for the LMC Experience. This semester I am the Sports Editor...