LMC volleyball ready to attack new season
Women's Volleyball is digging in as they prepare for the upcoming season.
Head coach Lou Panzella, who enters his third season at the helm, looks to improve the team for the third straight year. From his first season to his second, the team improved from 4-17 to 11-13, a change of seven wins.
This season his goal is not just to improve the teams win total, but to improve the overall play of the team as a whole.
"My ultimate goal is for us to be a better team than we were last year," he said. "That may not mean that we have a better record, that'd be nice too, but my ultimate goal is that we're competitive in every match that we get into, that it's a positive experience for the girls that choose to come out."
Creating a positive experience isn't just to keep his players happy; it also doubles as a solid recruiting technique.
He said the goal is, "when the players go back to their high schools to see their teams they say you guys should come to LMC.  The best recruiter for me is them."
Panzella doesn't use that as his only technique for recruiting, he also attended a lot of high school games last season, but that technique did work on new recruit Linsey Baynes.
"I have always wanted to play for him because I always thought he was a really great coach," Bayne s said.
Fellow new recruit Aubrey DeJesus was also swayed by the same recruiting technique.
"I played with some of these girls in high school so just being able to play with them," brought her to LMC she said.
Because of the recruiting based off of his reputation and his attendance at so many local high school games, Panzella was able to bring in seven new recruits to join the three returning students from last year's team.
The team is highlighted by returning player Taylor Scriven who was named first team all-conference in 2013, but Panzella's goal for this team is to make them just that, a team.
"I don't like to focus on individuals because it is a team sport," he said "We're going to have a pretty flexible lineup.  We have more six-rotation players and more players that will be able to fill in and go into different spots."
With the flexibility and the hard work the team has built up, Panzella believes that this will be a good team.  The fact that it will be a good team isn't the reason he thinks the student body should come out to watch the team play, though.  He believes you should come out because you will be entertained.
"I have never talked to a person in my entire life who has seen a volleyball game for the first time and said 'Oh that's boring,'" he said. People think that volleyball is what they see when they are at a picnic. When they see competitive players playing competitive matches it is an exciting and fast paced game."
The first home game of the season will be the Mustang Classic tournament September 17, 2014 at 4 p.m. If you come out Panzella will promise you one thing.
"If they come out, we can't promise them a win, but we will promise we will play our hearts out every time we step on the court," he said.
Leave a Comment
About the Contributors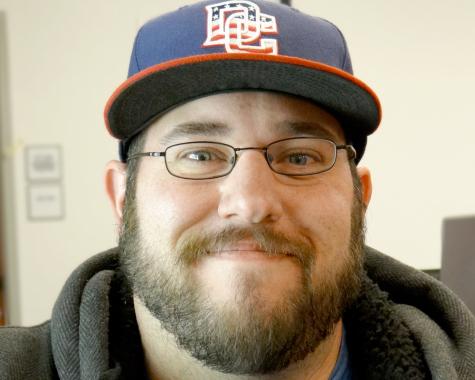 Steven Luke, Sports Editor
My name is Steven Luke and I am currently in my fifth semester at LMC and my third on staff for the LMC Experience. This semester I am the Sports Editor...