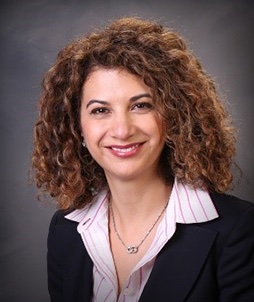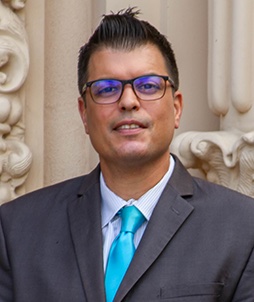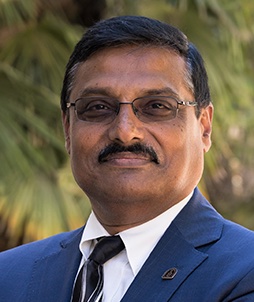 There is an empty space within the Contra Costa Community College District that needs to be occupied: the permanent chancellor position. Monday, Nov. 6, 4CD held three chancellor forums for each candidate to share reasons why each of them deserves the position.
The three candidates trying for the open position are Dr. Santanu Bandyopadhyay, Interim Chancellor Mojdeh Mehdizadeh and Dr. Carlos Cortez.
The forums each lasted an hour with Executive Vice Chancellor of 4CD Dr. Micaela Ochoa hosting and asking the questions to the candidates.
The first forum was for Dr. Bandyopadhyay, and he wants to be able to "work with everybody."
He wants to become the next permanent chancellor of 4CD because of the "unique opportunity for economic development of the community with a focus on equity."
He believes that Contra Costa is at the forefront of economic development. He doesn't want young adults to depend on a piece of paper for their future but to use their knowledge of the curriculum to demonstrate to others why they deserve the job.
Bandyopadhyay wants his focus, if he were to be elected, on three areas: Economic Development, Equity and Enrollment. He wants to be the "face of the district to the community, understanding the needs of the community and fulfilling them."
Bandyopadhyay has also been a huge component of "experiential learning as a college President in the last five years."
"At Columbia College, we developed a partnership with the local casinos where students were offered classes at their place of work. At Modesto College, my office partnered with the academic senate to launch the Applied Creativity and Community Transformation Institute in collaboration with MIT's School of Engineering. Here, students earned college credits by identifying and solving a problem at a local business or community under the guidance of a faculty member," Bandyopadhyay said. "At Woodland, our MESA team won second place in the National Invention Challenge."
Bandyopadhyay strives for economic development and equity, hoping his unique learning can lead 4CD into the future.
"I expect to lead 4CD to be the best community college district in terms of experiential learning, apprenticeship and regional economic development," Bandyopadhyay said.
The second forum was for the current Interim Chancellor of the Contra Costa Community College District Mojdeh Mehdizadeh. She started her forum by giving her reasoning as to why she is a better fit for the role than Bandyopadhyay and Cortez.
"So, I believe that combination of my system's background and experience, coupled with my ability to communicate effectively sets me apart potentially from other candidates," Mehdizadeh said.
She also believes that the district should focus equity, inclusion and belonging on the students within the community colleges. She wants the students to "feel heard" to make them more "proud of the work" the chancellor's office does every day. 
She always wants "what's best for our students" and she sees it every day when the fine folks are attending a governance council meeting asking the council how the policy would impact students.
When asked how she would engage with the local communities if elected as permanent chancellor of 4CD, she mentioned her time as president of Contra Costa College.
"One of the things that I did was, I attended every city council meeting that represents West County. I attended the rotary meetings. I regularly went to chamber meetings so the intent was and always is about ensuring that our communities know about us," Mehdizadeh said.
She ended the forum talking about how this district is "embedded into [her] fabric. It's who [she] is." She's always been someone who is "focused on doing the best job that [she] can in the position that [she] is in."
"I love bringing people together. I'm genuinely committed to our mission. I think it's important to have someone who is committed to the Contra Costa Community College District and not just their next job," Mehdizadeh said.
The third forum was for former chancellor of the San Diego Community College District Dr. Carlos Cortez.
Cortez believes that 4CD is "one of the most highly regarded districts in the nation." He would also "love to be part of helping elevate this district to the next level."
Cortez also mentions three challenges that he believes need help addressing. The first is the student-centered funding formula.
"This funding formula which was developed and sold to us as an incentive funding formula is a punitive funding formula," Cortez said.
He also believes that we would have to get 100% of the base file if it were an incentive funding formula. He does support the formula; he just doesn't think that "it should cut into the base funding of a college."
The second challenge he mentioned is that budgets are cyclical. He believes that we are going through a rough patch and he doesn't think that there'll be enough funding to grow the district.
The third opportunity was the baccalaureate degree. He was "proud" to share that SDCCD has "launched its fourth baccalaureate degree."
"My core job function is to help identify opportunities to improve our institutions and to find ways to creatively analyze, determine where the challenges and limitations are of the systems and operations and to bring stakeholders together through the participatory governance process to try to achieve consensus," Cortez said.
He also believes that recognizing staff and student accomplishments and achievements is "critical" in helping to build their morale and confidence in him.
"We have to be able to create safe spaces where if somebody is not at their best in a particular part of their job that we have to respect to help share and guide them so they can improve and do the best for our students in the community," Cortez said.
"We're all one district and we either rise together or we fall together," said Cortez.
The 4CD Governing Board had planned to meet on Nov. 8 to determine who the permanent chancellor will be and the announcement will be made at a scheduled public meeting Wednesday, Dec. 13.