Head of the drama department nominated for awards
Nick Garcia has been chosen by LMC as Teacher of the Year and nominee for the Academic Senate for California Community College's Stanback-Stroud Diversity Award.
There's nothing better than a good teacher. Sometimes having a teacher that simply understands students and the struggles they are facing can inspire them and provide a new sense of academic confidence.
Professor and head of the Drama Department, Nick Garcia, who has been teaching at LMC for nearly 12 years, was recently nominated by the school for the Academic Senate for California Community College's Stanback-Stroud Diversity Award for doing just that.
"If it's in theater or film, then I probably teach it," said Garcia, referring to the courses he's taught at LMC.
The award is given to one faculty member in the California community college system that has gone above and beyond to help their students overcome challenges and meet their personal and academic goals.
"I wasn't sure of what the award was," Garcia said about his nomination. "I was just lucky enough to have a college nominate me."
Garcia says he's won awards before, but never anything like this. On top of this nomination, Garcia has also been chosen by the LMC Academic Senate as Teacher of the Year at the senate meeting on April 4. He was nominated by LMC Child Development Instructor Janice Townsend, who was also up for the award.
"The awards that I've won have been centered around teaching and student success, and usually all of my awards have come from the hard work of my students," he said about his awards, crediting his students. "They really put their all into the stuff that we create."
Garcia cares about his students and always pushes them to be successful. Throughout this pandemic, Garcia has been putting his time and effort into finding ways that he can make his students' visions come to life, from helping them write their own short films to teaching them to create them on their own.
"Their final project through the department is all of us write one cohesive show together…" he said about his students final project from last year, thinking that the class would perform their creation on a stage before the pandemic changed their plans.
"Let's make a movie then," he said after having to postpone their play twice but still wanting to bring his students' creation to life.
Garcia focuses on his students strengths in the class. "Like, if you're really good at costumes, I'll go 'show me what you've got,' and you become our costume designer on the next show," he said.
Garcia continues instruction despite difficulties in scheduling and distant learning. He tries to convey his lessons in a way that all his students would understand.
"I had to start making YouTube videos the best that I could," he said, stating his class content is like "trying to mirror Master Class, and also Blue's Clues."
With all he's done to keep his students learning and succeeding, it's no wonder he was nominated for such a prestigious award.
Leave a Comment
About the Contributors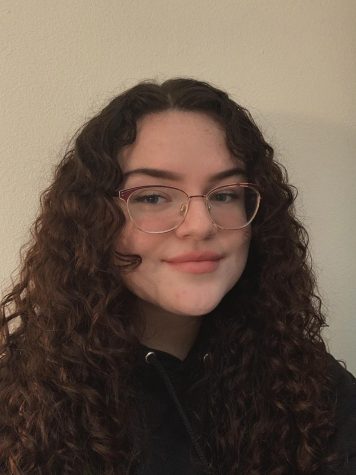 Faith Lloyd, Staff Writer
I decided I wanted to be a journalist simply because it was interesting. I like asking questions and I love writing, so I thought doing both wouldn't be...