Experience takes home 13 awards
The Los Medanos College Experience took home 13 awards at the annual California Journalism Association of Community Colleges conference. The event was originally scheduled for April, but was canceled as a result of the COVID-19 pandemic.
Though the physical event did not take place this year, community colleges across California were still judged and awarded for their write-in/publication submissions from the 2019 year. Awards were announced mid April.
Out of the 301 awards given out, LMC's own newspaper took home 13 awards, including General Excellence for the print edition of the paper and awards from a variety of writing, photography and design contests.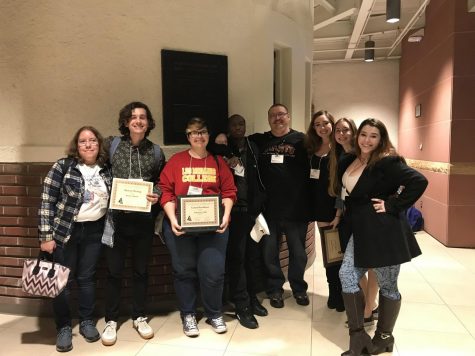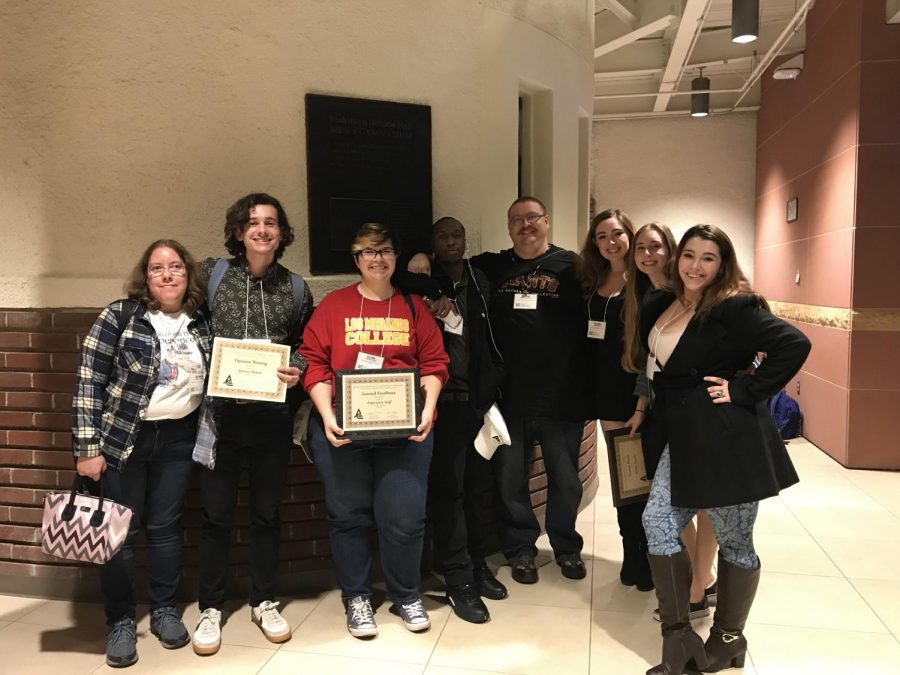 Current editor-in-chief Krys Shahin took home two honorable mentions and a first place award.
Shahin, who has been studying journalism since 2015 and been with Los Medanos' Experience since fall of 2019, won first place for the category of "Front Page Layout," along with former editor-in-chief Lilly Montero.
"I was shocked, honestly," said Shahin. "I always tried to have fun and break a few rules with page layout when I was creating the front page, but I didn't think it would get me first place. I was really excited that I had won because they were my favorite pages to design from the whole semester."
Staff writer for the Experience student newspaper Spencer Batute won third place for the category of "Critical Review."
Batute, who has been studying journalism for about a year now won third place for a review he did on Kanye West's most recent album, "Jesus Is King."
"It's certainly flattering," said Batute. "Winning awards is never the focus of my work, so when they do come, it's like a nice cherry on top of the effort I put into my writing."
In addition, several members of the Experience staff won honorable mention awards for their work:
Experience adviser Cindy McGrath praised the work of the LMC student journalists who won awards at the conference, and emphasized that their pursuit and achievement of excellence continues.
"The staff is filled with dedicated and creative students, and I am proud of the work they do every week," said McGrath. "They are continuing to put the same dedication into the online edition now that we are learning and working remotely during the pandemic."
She adds that while awards are a nice acknowledgment of their efforts, "the real prize is the experience that will prepare them for transfer to four-year schools, or for jobs as print, online or broadcast journalists when they leave LMC."