Center gets $250k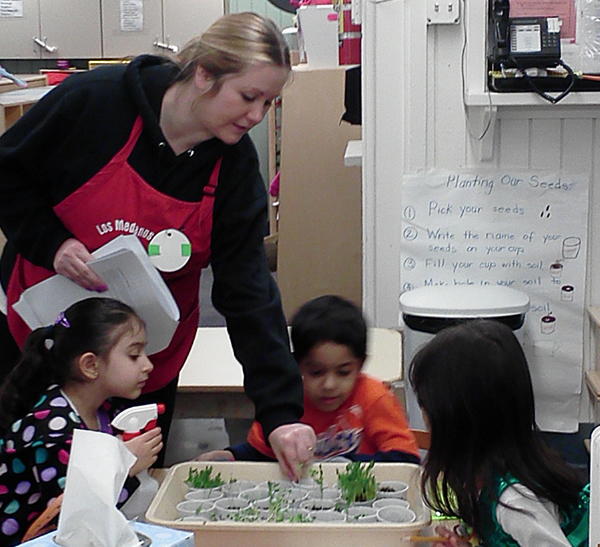 This semester, the Child Development Department received a grant of approximately $250,000 funded by First 5 Contra Costa. Funding from the program has been offered since 2005, as long as Program Coordinator, Melissa Jackson, has been at LMC. First 5 focuses on four initiatives, early care and education, family support, early intervention services, and community information and engagement. All made possible by the programs in-depth and hands-on services provided to students here at LMC.
The program is offered to students who already work in the field of child development and are pursuing a certificate or Associate's Degree. Approximately 80 percent of all child development students are First 5 students. Participants have access to the program's Lending Library while book vouchers are offered as well. They make it possible to succeed without having to spend a lot of money on books. Financial incentives are offered to students in the field, grants from $300-$3,100 per year.
"Most of our students have families and full-time jobs already, on top of coming here," said Jackson. The program's biggest attribute is its advising. Jackson and the Professional Growth Advisors work one on one with students to maintain current educational plans, maximizing units to make sure that students take only what is needed to save money and time. Another part of the program that is focused on are cohorts. "We help students find meaningful connections with child development and general education classes. It makes it meaningful to the student," said Jackson.
"You didn't need degrees for child development jobs. People didn't push it. As of 2012, you must have a degree," added Jackson. Thus people are coming back to school.
"The requirements are always changing. Our field is based on research, the work that we do with  children changes. Our field has state licensing requirements and federal permits," said Jackson. The fact that the LMC course catalog and requirements changes every year makes it just that much more challenging.
Since First 5 has been with LMC, the graduation rates for the child development program have increased by 400 percent. When the program began there were two graduates, last year there were 27.
"Students went off to Chico, San Francisco, and Sacramento, but they stay in the program," said Jackson.
Janet Rivera, 37, was a First 5 student here at LMC and is now a Professional Growth Advisor for the First 5 students.
"I didn't know that First 5 would change my outlook on working with kids. I know to do the right thing and at the tight time, I'm not shy to talk in front of people," said Rivera. She also helps support the Spanish cohort while pursuing her master's degree.
Funding is on a yearly bases and is based completely on the college's performance. The LMC child development department is proud to be one of the counties top performers with receiving $3 million during its course with the program. Funding for First 5 students comes directly out of tobacco tax. Fifty cents for every tobacco item sold goes toward First 5. Tobacco use has declined and because of this, First 5 has developed a Sustainability Program.