5-year plan nearly ready
Final meeting aids in solving questions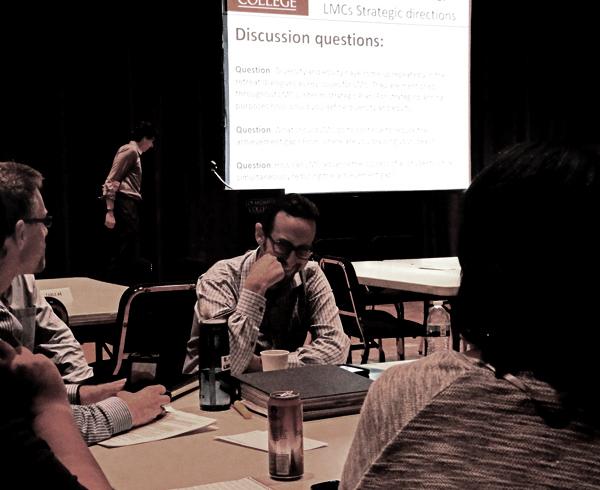 The third and final strategic planning meeting Friday, March 28 saw a mix of about 30 students, faculty and staff hash out the keys to developing a 5-year plan for Los Medanos College.
Despite the lower than expected turnout, those who did attend were able to bounce ideas off of each other, as well as Senior Dean of Research and Planning Greg Stoup for the District, who led the event.
To kick things off, some statistics were shown that relayed the fact that LMC is in good shape in terms of meeting prior goals. The number of students for the 2012-13 school year that transferred to either a UC or CSU was 381, while the goal number was set at 362. Between the years of 2007 and 2011, the percent of students who completed developmental ed math has risen from 32 percent to 38.5 percent while the percent for developmental ed English also raised from 58.8 percent to 64.8 percent.
Afterward, the four different tables discussed questions raised by Stoup. In the first discussion, the questions asked were why, in the second district meeting, was it was brought up that LMC suffered from an inaccurate and outdated image as well as why the perception is that LMC's first goal is to prepare students to work rather than to transfer.
The overall perception of the group on that topic was that the image relates to members of the community who went here 15 or 20 years ago and are not relaying the new changes seen at LMC in recent decades by the younger generation, such as the new buildings and facilities.
Also, the group said it may have been seen as just a school to go to back to when you wanted to go right into the workforce after graduating, but that message and goal of the college has changed into one of attempting to have all of their students transfer to a four-year college.
The second set of discussion questions were whether the four current strategic priorities of LMC are still what we want them to be. The four current priorities are; increase and accelerate student program completion, build stronger relationships among faculty, staff and students in order to increase engagement and student success, increase and accelerate student completion of basic skills sequences and improve the academic success of our African-American students.
Some teachers shared their opinions on the discussion questions.
Math Professor Erich Holtmann said, "People were saying we want to become a 21st century college, and the image is that we are not a 21st century college. We are moving in that direction in upgrading and becoming more modern and yet it is not one of our priorities."
Interim Dean of Student Success David Belman said, "The second priority not only talks about what the goal is, but the why. The others are just sort of a goal and they do not talk about how we are going to go about them and all of the activities or things involved in getting to that goal."
The next step in planning is to get all of the collected data and feedback written up and submitted to the three senates on campus, being the Classified, LMCAS and the Academic senates for ratification.
While this is the last meeting that will take place consisting of the various faculty, staff and students, the actual plan will be worked and submitted to campus senates whenever it is ready.
"Although our original intent was to finish this by May, only if it is fully developed and makes sense will that happen. If that is not the case, and although the tie in is accreditation, we do not want to be doing this because of accreditation. We want to be doing this because it makes sense," said Los Medanos College President Bob Kratochvil.
For more information of the ongoing planning, contact Greg Stoup at 229-6827 or at [email protected].
Leave a Comment
About the Contributors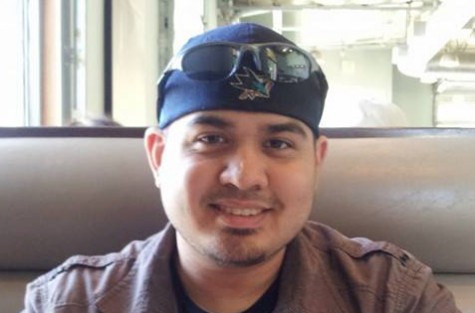 Brendan Cross, Special Projects
Brendan Cross, 22, is a former editor-in-chief and webmaster of The Experience. He is currently the special projects manager.

After graduating from...