Alum wins 50k for ad
Gill is runner-up in Super Bowl contest
LMC Alum and Antioch High grad Amber Gill won $50,000 after finishing as the runner-up in Doritos "Crash the Super Bowl" ad contest.
Gill was one of more than 55,000 people who originally submitted a commercial to the Doritos "Crash the Super Bowl" contest, and then became one of five finalists.
A panel of judges that included high-ranking officials from Doritos, advertising professionals and legendary comic book creator Stan Lee judged all commercials entered by the contestants.
While "Time Machine," created by Ryan Anderson of Scottsdale, Ariz., won the final fan vote, it was Gill's "Cowboy Kid" that became the runner-up. Finishing in second came with its own perks — a $50,000 prize and the opportunity to work on the set of Marvel's "The Avengers: Age of Ultron."
On top of the winnings, Gill got to live out the dream of millions of NFL fans as Doritos brought all five finalists to the Super Bowl to find out who the winners were.
At the outset, finalists attended an event where current NFL star Eli Manning and former NFL stars Archie Manning and Joe Montana spoke about what to expect from Peyton Manning in the game. Gill described the experience as surreal having growing up in the Bay Area, where Montana was king.
From there, they were ushered to a pre-game concert and then to a Doritos suite to watch the game, while awaiting for the two winning commercials to air.
They were told what time slots had been purchased – one at the beginning and one at the end – so when Anderson's commercial aired first she knew she had to wait the whole game to find out if she was a winner. The only thing that kept her calm was contest judge Lee, who broke the tension by telling each of the men in the suite what insect they resembled, she said.
"He had no ego at all," she said of Lee. "That was special, and he kept me sane."
After "Time Machine" and "Cowboy Kid" aired during the big game, both Gill and Anderson were invited to ABC's "Good Morning America" to learn live who the grand prize winner was.
After the announcement, confetti fell from the ceiling and a million dollar check was brought out to Anderson.
In her interview with GMA's Josh Elliot, Gill expressed surprise that her commercial had aired.
"I didn't think that we were going to air," she said. "We waited the whole game to see if our ad would run, and I was shocked."
While she was disappointed that her commercial was the runner-up, Gill said she congratulated Anderson with a big hug.
The commercial also received praise from the audience, as it ranked second in USA Today's Super Bowl Ad Meter, a poll on their website that asked people to rate all commercials that aired during the Super Bowl, not just Doritos ads.
Gill's ad earned an average rating of 7.58 and finished second only to Budweiser's heartwarming "Puppy Love" commercial that received an 8.29.
"Finishing that high was almost better than winning a million dollars," she said. "Almost."
The accolades of winning second place and having a commercial so highly rated is great for Gill's future and the first step, she said, was a call from a Brentwood business owner. She couldn't comment yet on what it will entail, but expressed excitement to possibly be working with a business she grew up around.
"If this works out, it will be like everything has come full circle," said Gill.
Leave a Comment
About the Contributor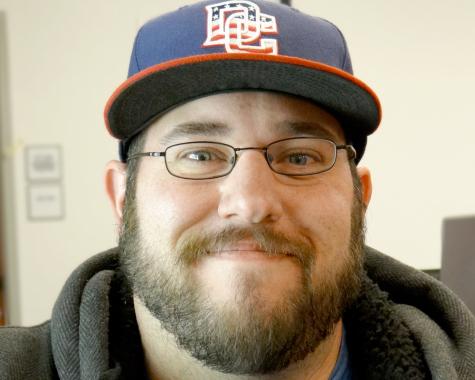 Steven Luke, Sports Editor
My name is Steven Luke and I am currently in my fifth semester at LMC and my third on staff for the LMC Experience. This semester I am the Sports Editor...