Art Club continues success
The Los Medanos College's Art Club is thriving in only its second semester.
The club gives LMC students an opportunity to connect and collaborate with other students on campus who are looking for a creative outlet. It aims to foster students' various art skills in a safe place as well as guide them if they want to pursue a career in art.
"We wanted to create a safe environment for any kind of artist and help them enhance and improve their skills," said Chief Secretary Enrique Guzman. He added that "the club kind of bonds us together."
"We also want to help get them in the business," said Assistant Secretary Solomon Uhuru.
Despite the fact that we are just over a month into the spring semester, the club has hit the ground running. The club took its first field trip Friday, Feb. 26 to the Oakland Art Museum.
They also will be attending the annual ASAHiCon anime convention Saturday, April 30 at Antioch High School, for which they are planning on creating various merchandise to sell.
In addition, the club plans to participate in LMC's Club Day on March 15, which will be themed "A Day in San Francisco."
They are already accepting new members. All artists are welcome – illustrators, painters, graphic artists and more. All that is required for a student to join is a passion for art and the signing of what Guzman calls an "artist's agreement."
"It's a contract basically saying that they will respect the rules of the club," said Guzman. Some of the rules include simply respecting other artists and not stealing anyone else's work. These rules help to allow for an environment in which students can express themselves freely and comfortably.
Student Jaqueline Nares said she "just wanted to connect with other artists," surely echoing many other students' reasons for joining.
The Art Club meets every Friday from noon to 4 p.m. in room CC307 in the Art Department.
For additional information, contact Club President Micah Judah at [email protected]
Kimberly April-Medina Stelly contributed to this story.
Leave a Comment
About the Contributor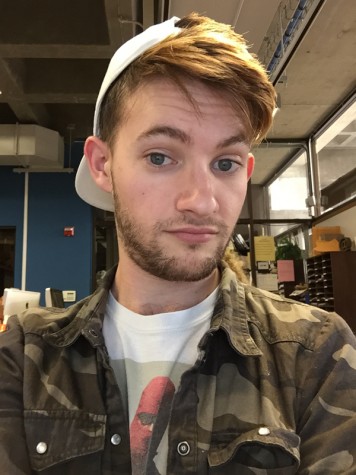 Taylor Stroud, Assistant Features Editor
My name is Taylor Stroud. I currently write and assist the Features editor for the Experience. I'll be receiving my AA in Journalism and then going places....