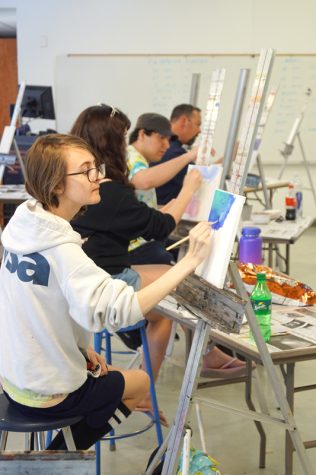 D'Angelo Jackson, twitter.com/DAngeloJackson_

April 26, 2018
Calm, tranquil, free of tension or pressure, the low frequency of jazz music in the background — these are just some of the ways to describe the atmosphere of Los Medanos College Art Club's first Paint Night event. The event held last Friday afternoon April 20, was the first event of its kind...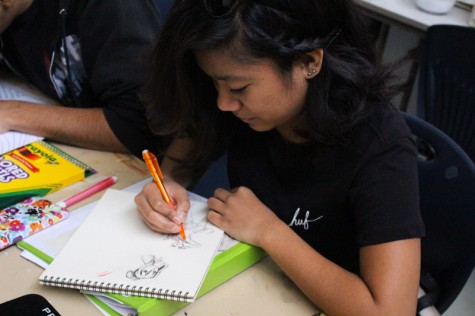 Taylor Stroud, tstroud@lmcexperience.com

March 3, 2016
The Los Medanos College's Art Club is thriving in only its second semester. The club gives LMC students an opportunity to connect and collaborate with other students on campus who are looking for a creative outlet. It aims to foster students' various art skills in a safe place as well as guide...