Art instructors draw on new techniques during pandemic
With the COVID-19 pandemic still surging, students and teachers are finding new ways to work on their artistic passions.
Has COVID-19 attacked creativity? Art professors and students alike continue to encounter barriers that prevent them from properly practicing their craft, but somehow, they are finding new ways to break them.
LMC ceramics professor Lucy Snow said that when she found out that classes would be going online as a result of the pandemic last spring, she felt challenged and confused, "wondering how to use Zoom, and worried about how we were going to be able to help students continue with their studies." But she is facing these issues head on, as Snow described how she approaches teaching from behind a screen.
"Accounting for the many possibilities ahead of time is hard," she said, "As an art teacher I have tried to keep assignments very open so that students can interpret them creatively."
"
Social distancing has really changed the way that we teach. It does allow me to think about my instructions and how I might approach designing an assignment in a different way."
— Eric Sanchez
She added that online teaching requires "a lot of clarification" so students are able to understand what their assignments are and how to work on them.
Art professor Eric Sanchez spoke about having to adjust the way he assigns projects to his students.
"Social distancing has really changed the way that we teach," he said. "It does allow me to think about my instructions and how I might approach designing an assignment in a different way."
Sanchez emphasized there is a difference between teaching in person and teaching over Zoom.
"It doesn't make sense to do the same assignments," he said. "Because there's a missing part of the dialogue that happens in a classroom that you may not necessarily communicate through an online course."
Sierra Heuer, a second-year LMC student in Snow's Honors Art 35 class, explained how the class worked for her last fall.
Even though the classes are being taught over Zoom, Heuer said the class had "Weekly opportunities to go on campus and drop off our works in progress or talk to our professor."
Despite the challenges, she said the class went smoothly and was enjoyable.
"One of the biggest things is not having access to a pottery wheel at school." said Heuer. "Making ceramics at home is do-able, but it's more difficult to make things more symmetrical or clean-looking without a surface to spin the clay on."
Both Snow and Sanchez have been able to fall into a rhythm in their new distanced teaching styles since the beginning of the semester, but indicated they have felt some disconnect from their students.
Snow, who has her classroom open for firing ceramic projects, has "gotten to have brief conversations," with her the students in person, "which has been pretty fun." She added that most of them have been good about showing up by emailing or using Zoom to stay connected.
But, Sanchez still feels as though students are missing the very important social aspect of class and haven't been able to depend on each other the same way they would in person.
"Building that community is still a bit of a struggle with the differing timelines," he said. "There's only so much interaction you can do through written, audio, or video feedback."
Despite these new challenges, professors and students alike have learned and continue to learn how to create their art while staying safe and COVID free.
Leave a Comment
About the Contributor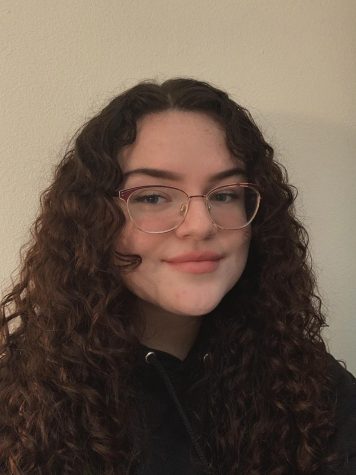 Faith Lloyd, Staff Writer
I decided I wanted to be a journalist simply because it was interesting. I like asking questions and I love writing, so I thought doing both wouldn't be...