EMTs learn how to react

Magley is one of only a few Tactical Emergency Services officers in the entire Bay Area. The TEMS tradition runs back to military medics and the medical advancements for bleeding wounds, particularly bullet wounds.
Magley explained what first responders do when they get arrive at the scene of a mass shooting.
"The police, the first responders, their primary goal when they arrive is preventing the bad guy from A. Hurting any more people and B. Escaping," she said. "No first aid is going to be given. That's not their function."
"After we get the bad guy, our next priority is to get EMS in," said Magley, before explaining to the EMS students what casualty collection points are. In the recent shooting at Umqua Community College, first responders were able to rapidly gather wounded at these collection points and either treat or transport them.
Magley brought in some of her gear for the students, including a tactical vest and an entry vest, along with other first aid equipment EMS students are more familiar with.
Most of the presentation concerned safety in the event of an active shooter situation.
"You have to have a plan," said Magley, stressing that preparedness is the most important part in responding to that dire scenario that happens all too often.
"I believe all EMS providers from the bottom all the way to the top need to familiarize themselves with this type of situation," said German Sierra, one of the EMS instructors.
Magley went over the strategies that are available to students who find themselves on a campus with a shooter. Simply fleeing campus is ideal, but sometimes that's not an option. Magley suggested taking cover behind something sturdy like a concrete wall or the engine block of a car, or hiding. Locking and barricading doors was another tip she mentioned as being highly effective.
Magley also said that communication with law enforcement, in terms of both reaction and prevention, is essential.
"Stay on the phone with dispatch, give them as much info as you can," said Magley. "What is the guy wearing, what kind of guns do they have. Don't try to be a hero."
"When they start to do the investigation, there are [always] signs something bad was going to happen," she said. "They posted stuff on the Internet, they made comments to their friends, they threatened teachers, etc."
Some of her instructions, like retreating to safe zones, seemed to conflict with guidance given at a staff meeting on Sept. 21 by Los Medanos Police Services, but Lieutenant Ryan Huddleston says that it's more just part of the fluidity of those situations.
"We want you to remove yourself from the unsafe area. Safe zones are there for a reason, but you could be keeping yourself in a high-risk area," said Huddleston. "It all depends on the exact situation where it's happening."
Huddleston noted that he's glad that EMT program was able to listen to Magley.
"The more of these conversations we have on campus, the better prepared we are if something does happen."
Magley and Huddleston were both emphatic about the importance of prepping for disaster. "Have a plan, have a plan, have a plan," said Magley.
Sierra was wholly satisfied by the presentation.
"We have started a good partnership between LMC and Tactical Teams."
Leave a Comment
About the Contributors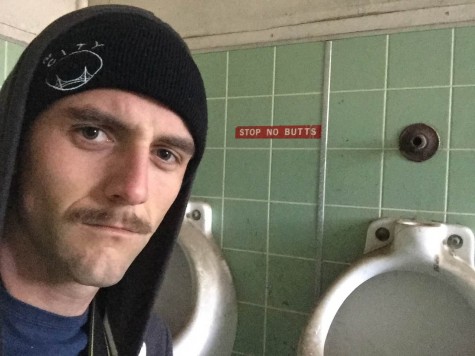 Tyler Mortimore, Staff Writer
I graduated from Rio Vista High School in 2010 and goofed around for a couple years before registering at LMC in spring of 2013. I continued goofing around...
Jazmine Gordon, Photo Editor
Hello, my name is Jazmine Gordon. I am currently one photo editor. I have been on staff for several years now. I was perspectives editor for three 3 semesters....