Adult education honors Mills
The Contra Costa chapter of California Council for Adult Education held its annual awards ceremony to honor teachers, staff members and those who have helped the various programs Thursday, Feb. 12 in Pacheco.
Eighteen people were honored with awards, including George Mills of LMC's Employment Opportunity Programs and Services Department.
Mills was honored with an award as a friend of adult education for his work specifically with Pittsburg Adult Education.
The nomination for the award came from Lynne Nicodemus, principal for Pittsburg Adult Education.
"All of us in Adult Education are involved deeply in connecting with community colleges, and so the people that we connect with at our local community colleges are very valued and George Mills is one of those for us," said Nicodemus as she presented Mills with the award.
"He is very proud and does a excellent job of helping minority students maintain and stay in school. That's how we've come to connect with George at LMC because he's become a wonderful person helping our students when they move there," she continued.
Mills was happy to accept the award. He opened his speech with a joke about David Williams, a teacher for Pittsburg Adult Education and fellow honoree, before comparing the work of those in adult education to a book by Liz Wiseman, "Multipliers: How the Best Leaders Make Everyone Smarter." "For me, it's just a continuation of what you do. Thank you for allowing me to be here and to receive this award," he said.
While Mills was the only one from LMC who was honored with an award, he was not the only one with ties to the Contra Costa Community College District to be honored.
Mojdeh Mehdizadeh, interim president for Contra Costa College, was also honored with a Friend of Adult Education award. Her nomination came from Mt. Diablo Adult Education.
The schools honoring Mills and Mehdizadeh wrote summaries of why they were being honored with the award, which is available in the online issue at lmcexperience.com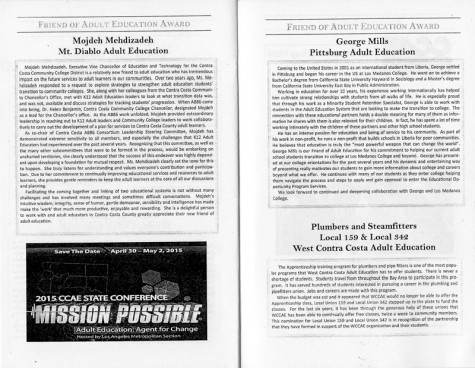 Leave a Comment
About the Contributor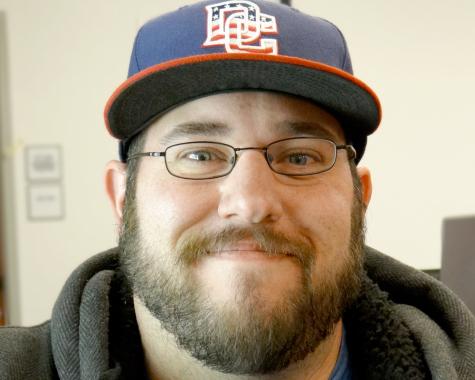 Steven Luke, Sports Editor
My name is Steven Luke and I am currently in my fifth semester at LMC and my third on staff for the LMC Experience. This semester I am the Sports Editor...