Crime and crime again
Crime continues to be a problem at Los Medanos College as there were four reported crimes this March. This includes one reported petty theft, along with two vehicle thefts; one of those vehicles was recovered. Other reports included information concerning an incident that occurred on campus eliciting a response to medical attention.
A robbery that occurred right behind the LMC trails on Wednesday March 5 resulted in a Campus Alert email sent to warn all students and faculty. A LMC nursing student had walked on the trail that runs behind the backside, near Arlington Circle. The victim was approached by five individuals and demanded his things so the student handed them over. East Bay Regional Parks Police District responded to the scene.
Although the incident occurred behind LMC property, it was imperative to warn students and faculty of the incident as many use the trails to access the college campus.
Lieutenant Ryan Huddleston advises the LMC population not to be distracted, especially when traveling.
Avoid looking down at one's cell phone, listening to music, or engaging with any other electronics when "walking from point A to point B." Keep any electronics or personal belongings out of the public eye, as that is what individuals will look for in a target.
Another robbery occurred on the campus parking lot A. Student Jared Ambuehl's car was broken into on Friday, March 14. Only his cell phone and backpack were stolen. Although Ambuehl's textbooks were safe, he had to replace his car window and phone.
"I felt violated. Didn't think that would ever happen to me," said Ambuehl. "I think there needs to be cameras installed in the parking lots and have more security." His belongings were not recovered.
Currently, the District Police Department has been working on increasing police patrols, especially during nighttime. Surveillance cameras are also in the process to become a district wide standard by the end of the year.
Another way to stay safe is to walk in pairs whenever possible.Huddleston advised to Be aware of your surroundings.
"If you feel uncomfortable on campus, you can always call us anytime."
For any questions or concerns, contact Police Services at 439-2181 ext. 3228. In case of an emergency, dial 911 anytime from a campus phone, cell phone or 439-2181 ext. 3333 for Police Services. To report any suspicious activity anonymously, call the Silent Witness Tip Line at 685-1230 ext. 1999.
Leave a Comment
About the Contributor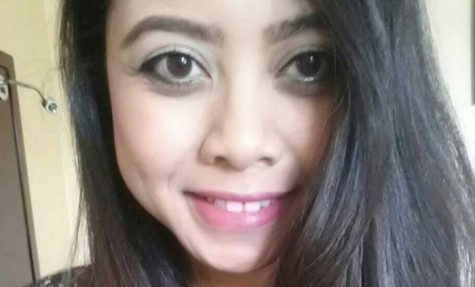 Rattana Kim, Writer
Rattana Kim, 19, is in her third semester of journalism at Los Medanos College, and it will be her second spent as features editor for The Experience....